This most common hummingbird in Costa Rica and the only species I've seen in my yard for 2 or 3 years now and this one is infrequent or the only one. I've not seen two together this year. I'm not sure what is happening with the humming birds, but I'm not seeing as many now, even though the visited reserves seem to have more, it is less than in earlier years.
And this particular one in my garden is extremely shy, staying in the shadows which makes it difficult to photograph and flying away as soon as he/she seems to be aware of me. This one was alone in my Nance tree the other morning at breakfast and later the others or the same one in different locations. The only species of hummingbird in my garden now.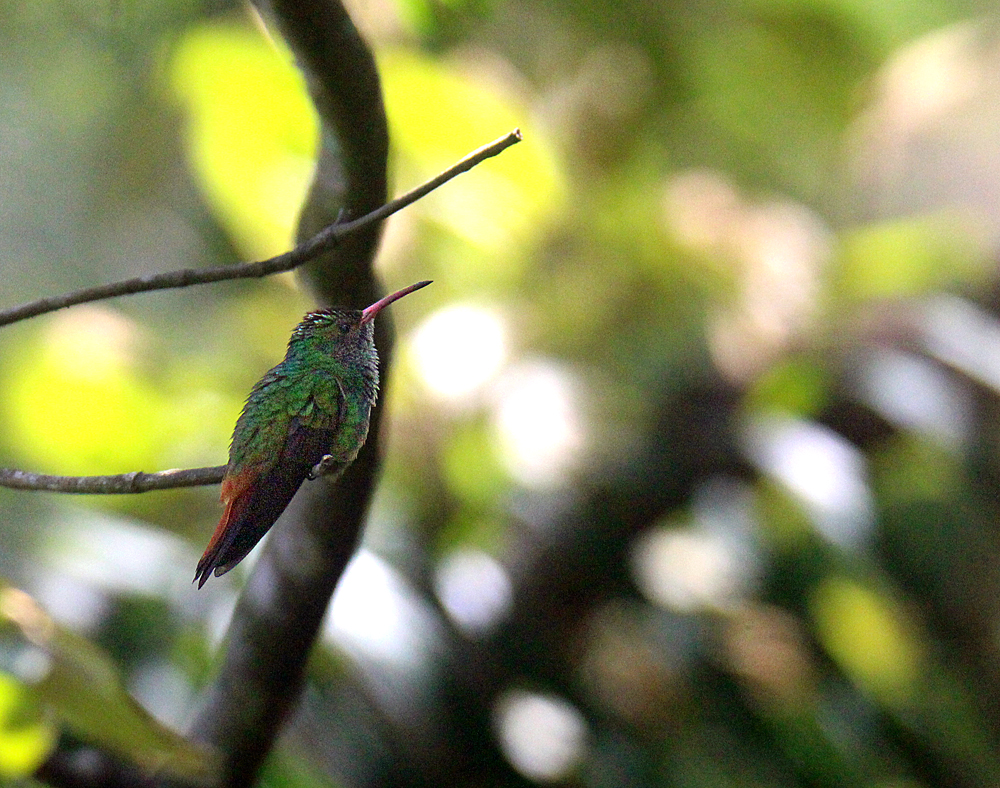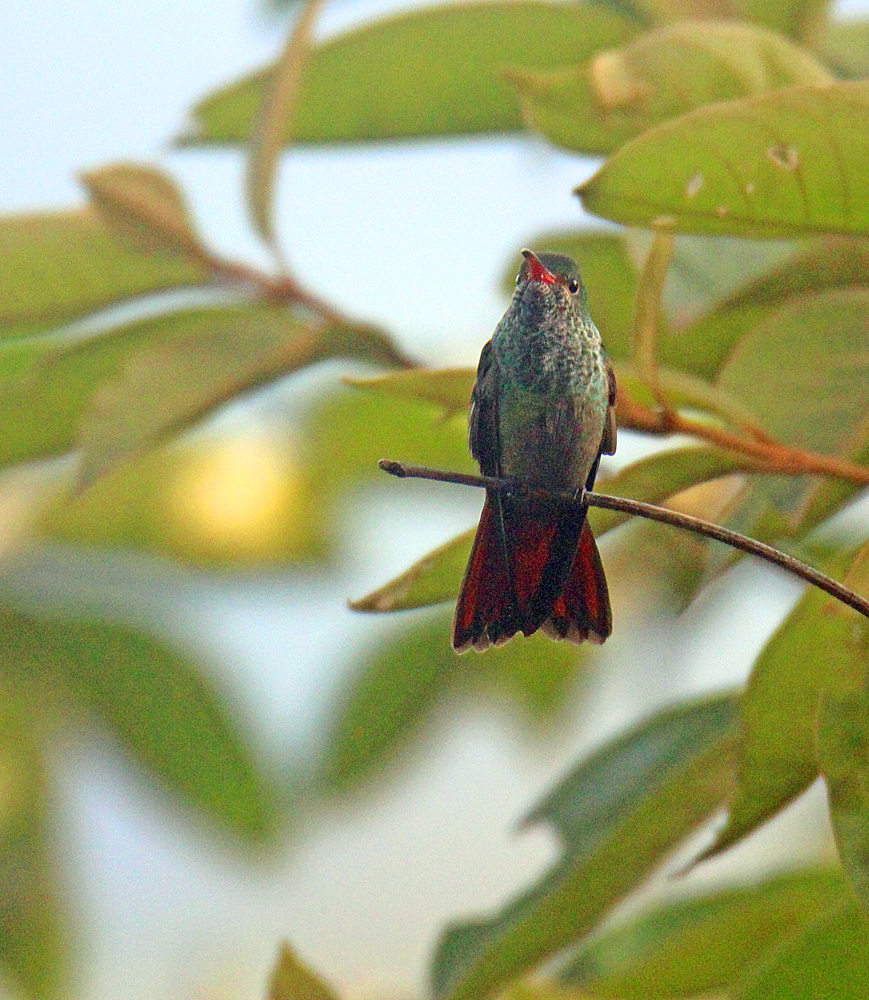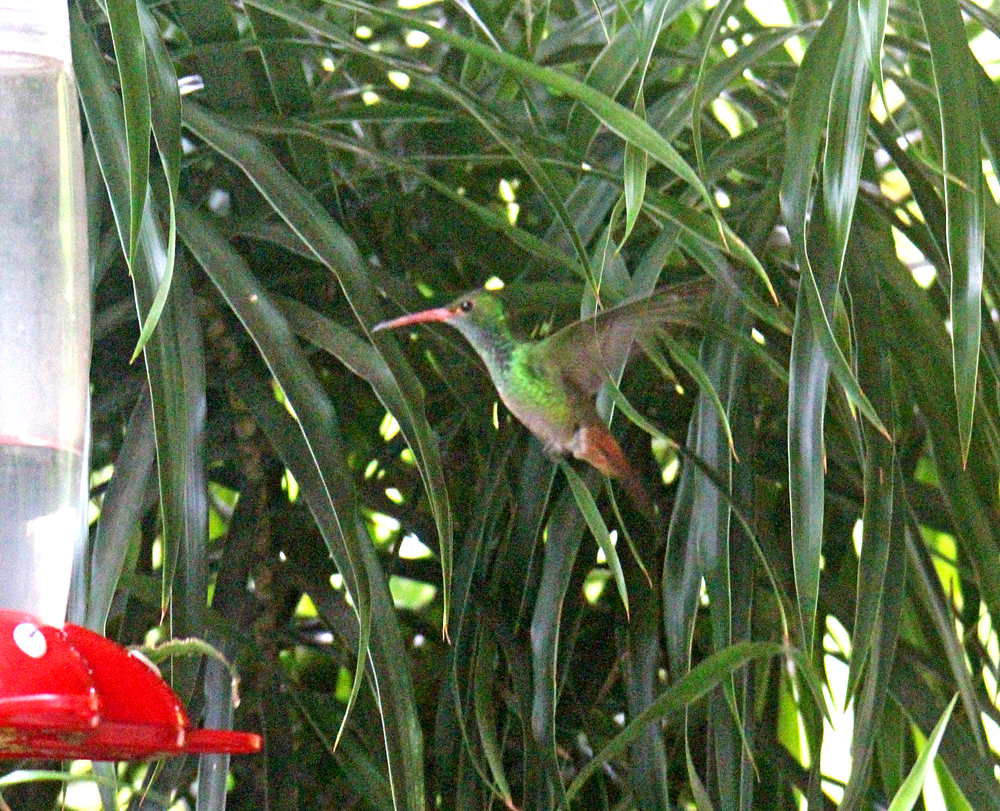 Yeah! I finally re-installed my feeder again after several years of depending on flowers alone. I'm trying to get back to more hummingbirds like I used to have!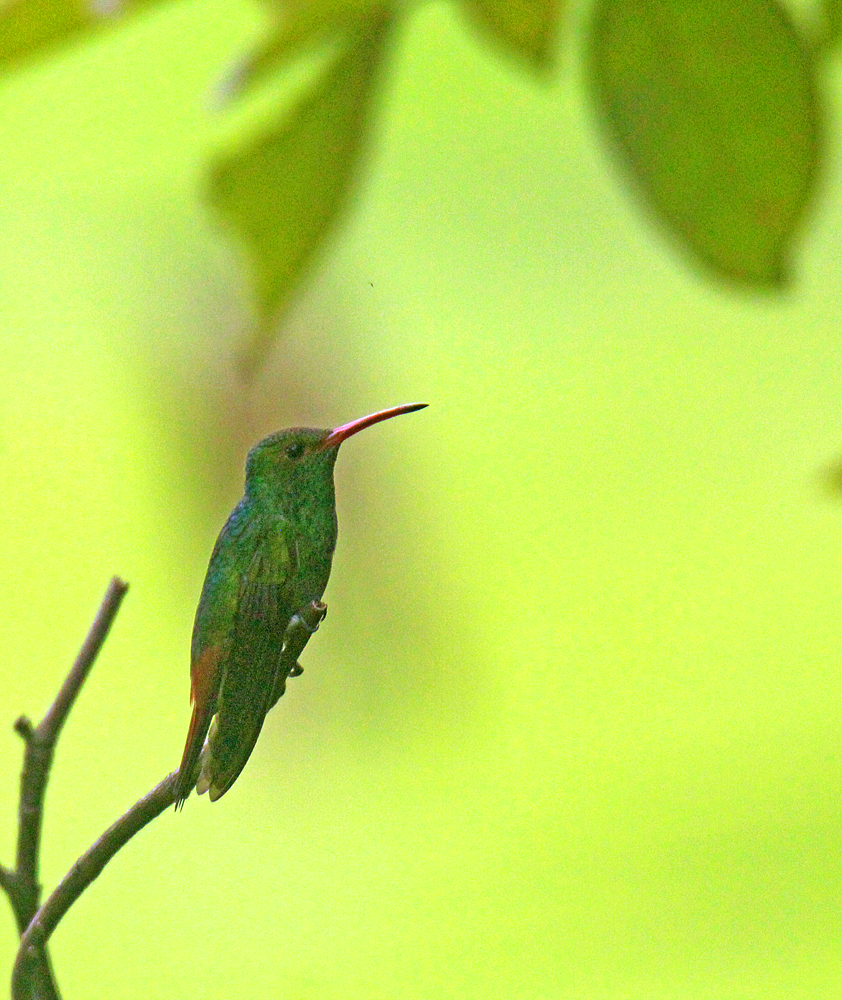 ¡Pura Vida!
See also my Rufous-tailed Hummingbird Gallery (some better photos!) or read more about him on the eBird web page. It's another bird found only in Central America and the northern edges of South America (From Mexico to Ecuador, Columbia & Venezuela). One of my favorite bird photos is one of these on a Heliconia flower at Esquinas Rainforest Lodge. You can see it in the above Rufous-tailed gallery or of course in my Esquinas Trip Gallery! 🙂