Tomorrow (Friday the 14th) is a one-day photo trip, my only planned trip for January, to get photos of two special waterfalls. The first is . . .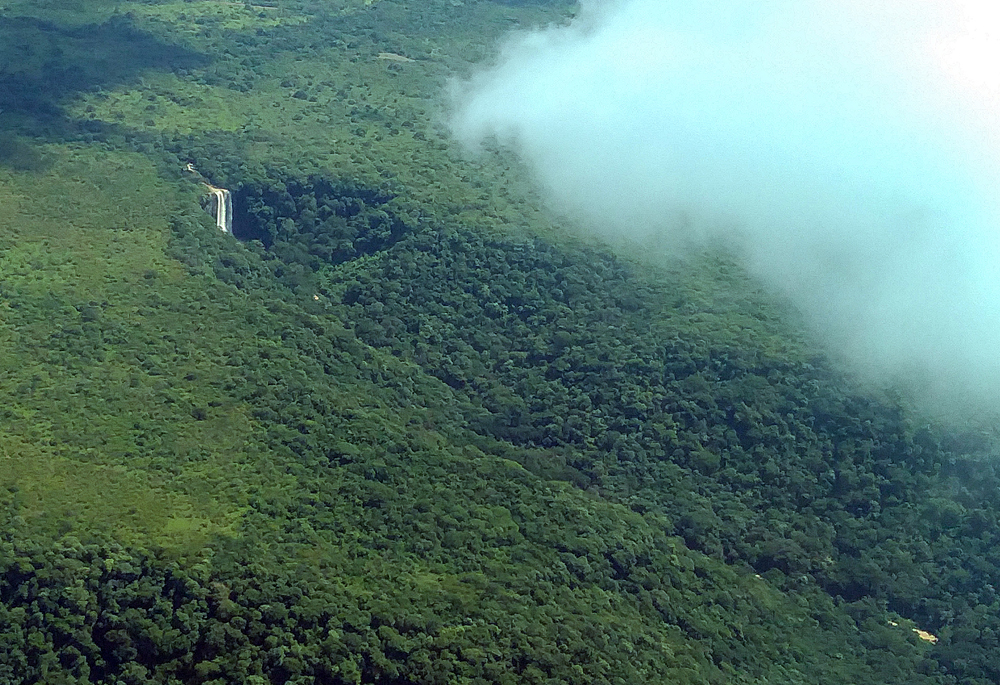 The Llanos de Cortes Waterfall I caught from a Sansa small plane flight between Liberia and San Jose Airports in 2019 and finally tomorrow I get to photograph it up close! Llanos de Cortes Waterfall is . . .
near Bagaces, Guanacaste, and my driver chose to go there first in the morning, getting there soon after they open at 8am. It will be a 3 to 3.5 hour drive depending on traffic, so we will leave at around 5am. From there (after I get my photos) we will travel an hour and a half northeast to Parque Nacional Volcán Tenorio where I will photograph the famous turquoise waterfall called Rio Celeste Waterfall. Or just see their video on YouTube, one of many videos of this falls on YouTube.
I have been to this park before, in 2017, and saw the turquoise river, but the trail to the waterfall was closed because of trees down from that hurricane that swept across northern Costa Rica from the Atlantic to the Pacific that year. 🙁
After I get my photos of these 2 waterfalls, we will go somewhere in the area for lunch and then back to Atenas in the afternoon. It will be an invigorating day! 🙂
This one-day trip will give me the last two photos I need for my next photo book I'm titling WATERFALLS: The Music of Costa Rica based on the quotation that will be on the back of the book: "There's no better place to find yourself than sitting by a waterfall and listening to it's music." ~Roland R. Kemler
This will be a fun and beautiful new book with photos of 44 different waterfalls from all over Costa Rica, East to West and North to South! 🙂 The waterfalls of this country are many and gorgeous, but often overshadowed by the beaches, rainforests colorful wildlife and other adventure activities like whitewater rafting, zip-lining, hiking and rappelling. Yet some of these waterfalls actually offer all of that! 🙂 Plus "The Music of Costa Rica!" 🙂 This new book will soon be available in My Blurb Bookstore. Next week! Making it #72 of my photo books offered and of course I will announce the release here on the blog! 🙂
Or you can see all of my waterfall photos in CR Waterfalls GALLERY.
"As long as I live, I'll hear waterfalls and birds and winds sing."

~John Muir
¡Pura Vida!