That's what this Spectacled Owl and Spider Monkey seemed to be doing on my solo hike on the Manikin Trail this morning! And I consider myself fortunate to have gotten this shot of an elusive owl! Monkeys are everywhere, but not the owls. I probably would not have seen him except that when I walked under his tree, he flew to another tree about 30 meters away and I then had him in focus! 🙂 In contrast, the monkey swung around right above me as if trying to get my attention! 🙂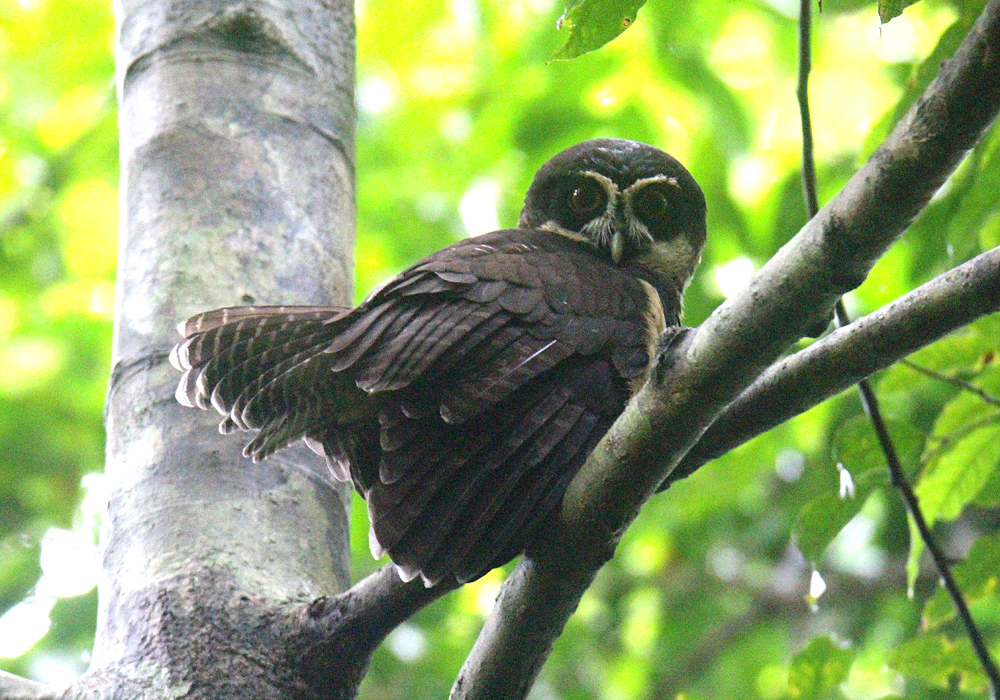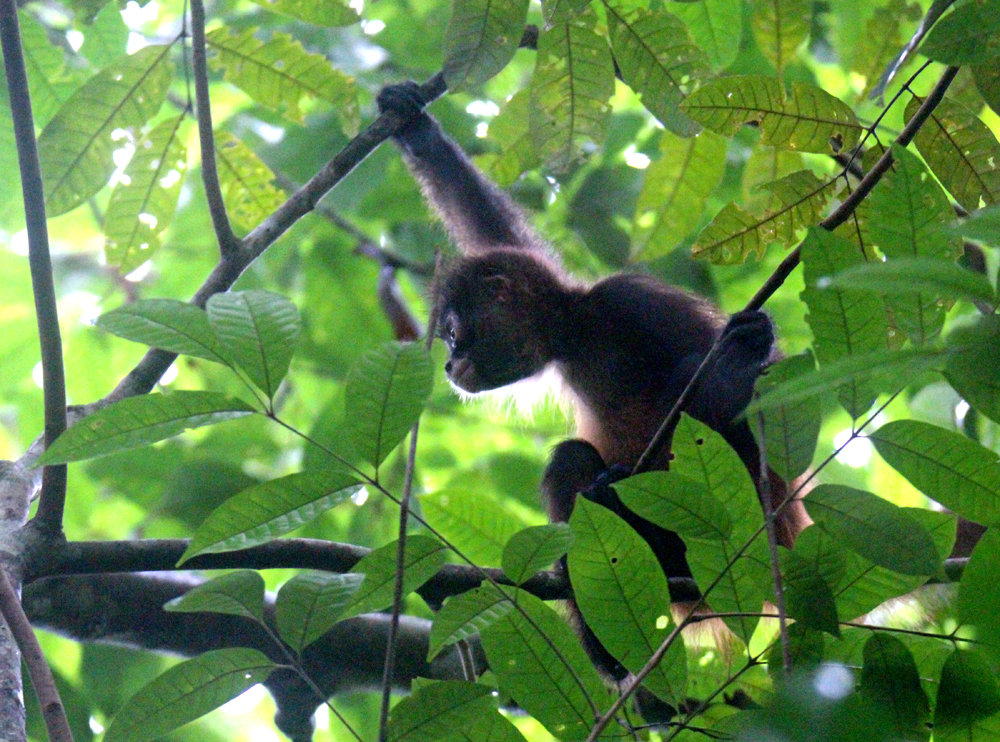 Some links and some shots of the trail both of these guys were on . . .
See my photo gallery of 2 other Spectacled Owls and a gallery of many other Spider Monkeys.
If we lose the world's forests, we lose the fight against climate change. Rainforests are our Earth's greatest utility – our planet's lungs, thermostat and air-conditioning system.

~Michael Somare
¡Pura Vida!