I'm back home for awhile and one of the first contrasts with the big city was the green field across from my house, seen here at ground level . . .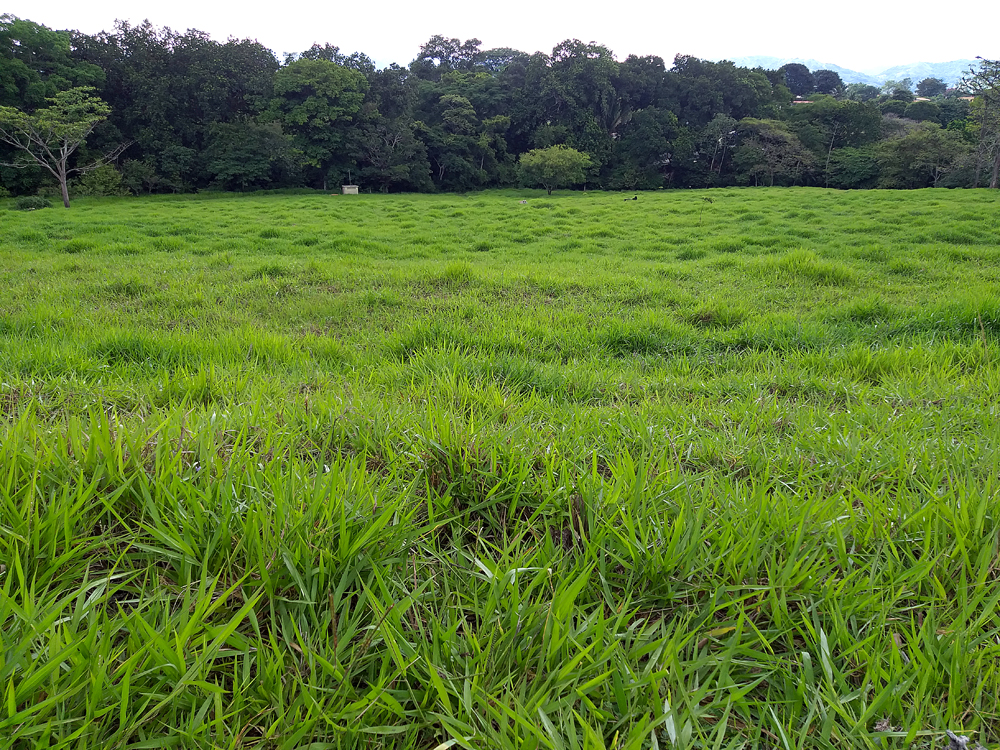 And online I found a poem that expresses some feeling of my front yard "green field," though I would never lay down in this one with the cow patties and snakes! 🙂
Green Fields
I want to run away
from this place
I want to get lost in a forest
Find a green field
And throw myself on the ground
Like a little child
Feeling the grass on my body
The smell of the earth
The beauty of the sky
The music of the birds
The sounds of nature all around me
I let the wind guide my body
As I dance through the rhythm
Of that sound
Me and nature become one.
Finally I found the place I belong.
by Alexandra Jozelia, Jun 28, 2012
https://www.poems-and-quotes.com/poems/1201596
¡Pura Vida!
🙂
For more nature, try some of my photo galleries: