This butterfly (above) was on my kitchen window screen yesterday and not new to me but they are all exciting to see for me! In my old age I'm more like a little kid and enjoy that! 🙂
I have better shots in my White-banded Satyr Gallery or the Butterflies & Moths of North America doesn't have much info, but the map shows they are only in Central America, so somewhat unique, though at bottom of page they have a photo from Honduras that is something else, not this butterfly.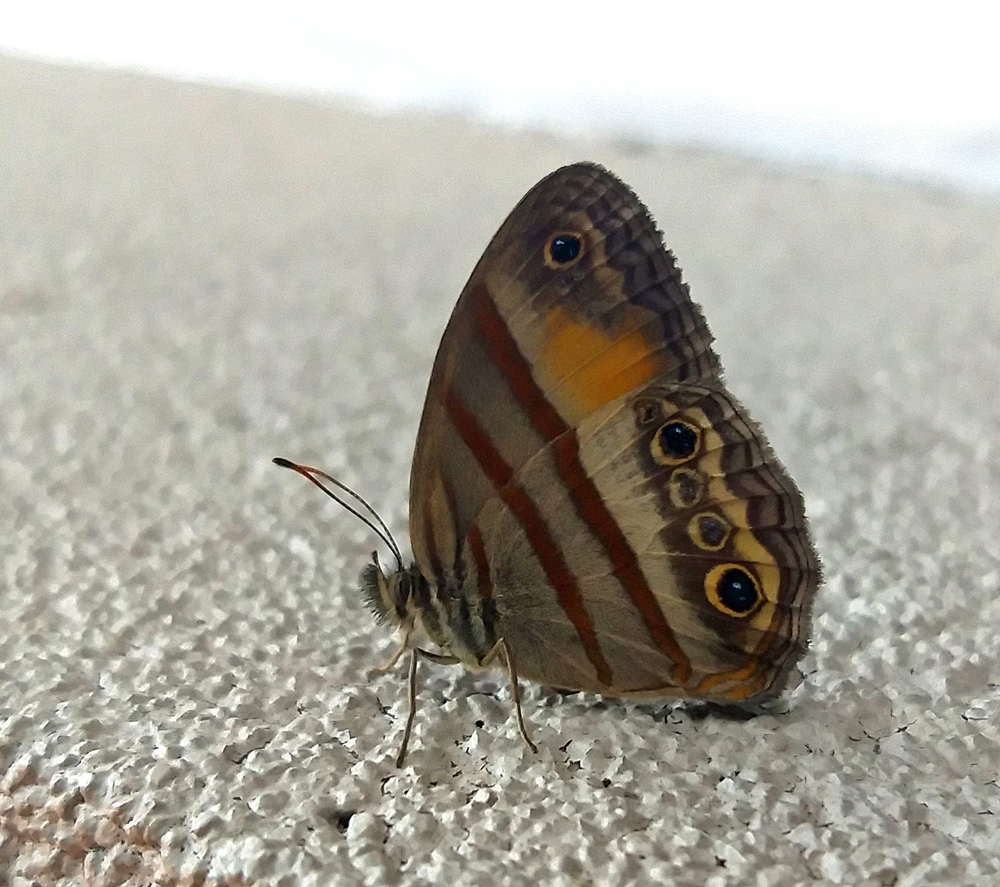 The Satyr Family of Butterflies is very interesting and I have galleries on these six:
Gold-stained Satyr at right
Change of September Travel Plans
I know. We are suppose to stay home during the pandemic and travel only to the supermarket, bank and pharmacy. And that is pretty much what I am doing while here in Atenas other than some neighborhood walks for photos. But the struggling tourism businesses in Costa Rica needs business bad and their COVID19 precautions are at the highest levels and still have only a handful of local Tico business. When I go my solo hiking for photos is safe from the virus. At Xandari I even had to walk my shoes through a sanitizer going in the double-masked restaurant. I feel safe and I am very careful to wear my double-masks now anytime around people except the moments I am eating or of course at home or in a hotel room alone. Plus they have discounts now too attract locals. My fear will be when the Americans start coming back.
OK – the change! Every September now I stay a week in my favorite beach hotel, Banana Azul on the Caribbean side in Puerto Viejo de Talamanca. I also fly to avoid a long, tiring drive. Well, unfortunately Sansa Airlines is hurting for customers and canceled both my flights to and from Limon Airport. I'm afraid to ride the public bus that far during the pandemic and my private driver here would cost too much, so I canceled my Caribbean Beach vacation this September, always September because that rainy rainforest beach has the least rain during September. 🙂 So I will wait until next September and I do have a Pacific beach trip to Tambor Bay in March, which is enough beach for me.
Then I remembered I have been wanting my driver Walter to take me about an hour & a half north of here to see several big waterfalls and was going to schedule that when I then remembered that my Dermatologist's favorite hotel is up there by the waterfalls, El Silencio Lodge. Expensive with gourmet food, and wonderful private villas, but with their pandemic discount and staying fewer nights, I can use my Caribe money to stay there for about the same price AND see several waterfalls! So expect some waterfall photos in September! 🙂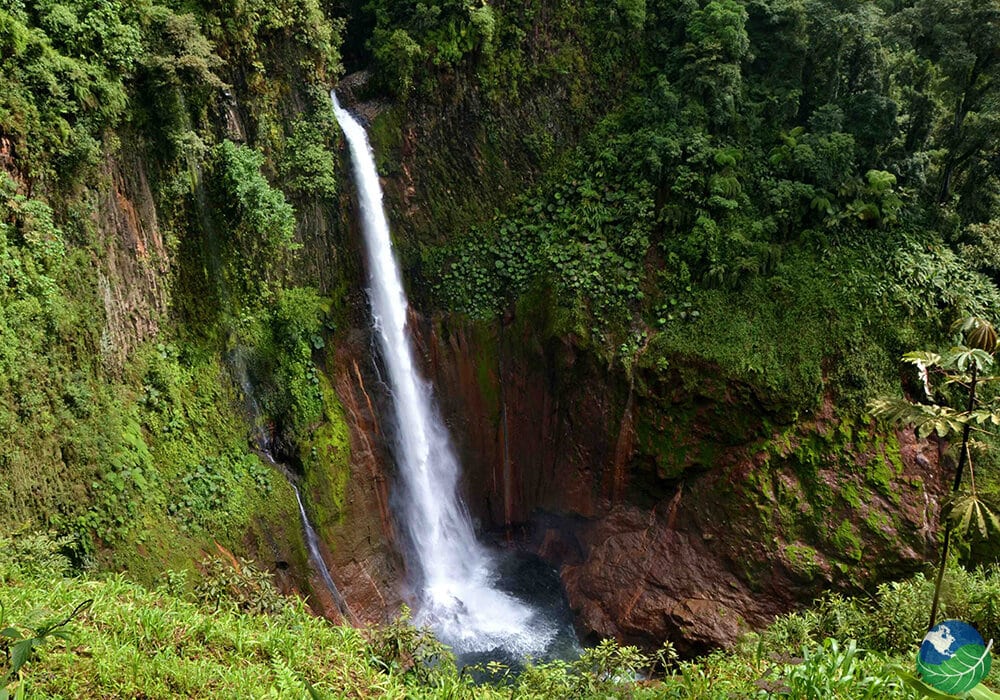 And if you like waterfalls, see my CR Waterfalls Gallery of more here.
ONWARD:
Beyond September I have nothing planned for October, a return visit to Rancho Humo at Palo Verde National Park in November and Christmas at another favorite, Arenal Observatory Lodge, Arenal Volcano National Park. For next year, only January & March are set: Sevegre Mountain Lodge in San Gerardo de Dota for special birds and then Tambor Tropical Resort, Tambor Bay on the Pacific at the southern end of the Nicoya Peninsula for sea turtles and birds! I like being retired! 🙂
¡Pura Vida!