Yes – these all grow wild in the rainforest even if they have moved some up near the lodge. And I really tried to get a name for each flower which I did for the 13 today and for all but 3 of the 14 for tomorrow. I make a big deal out of all the birds here and could just as easily for all the unique flowers. Enjoy and remember to CLICK an image to enlarge.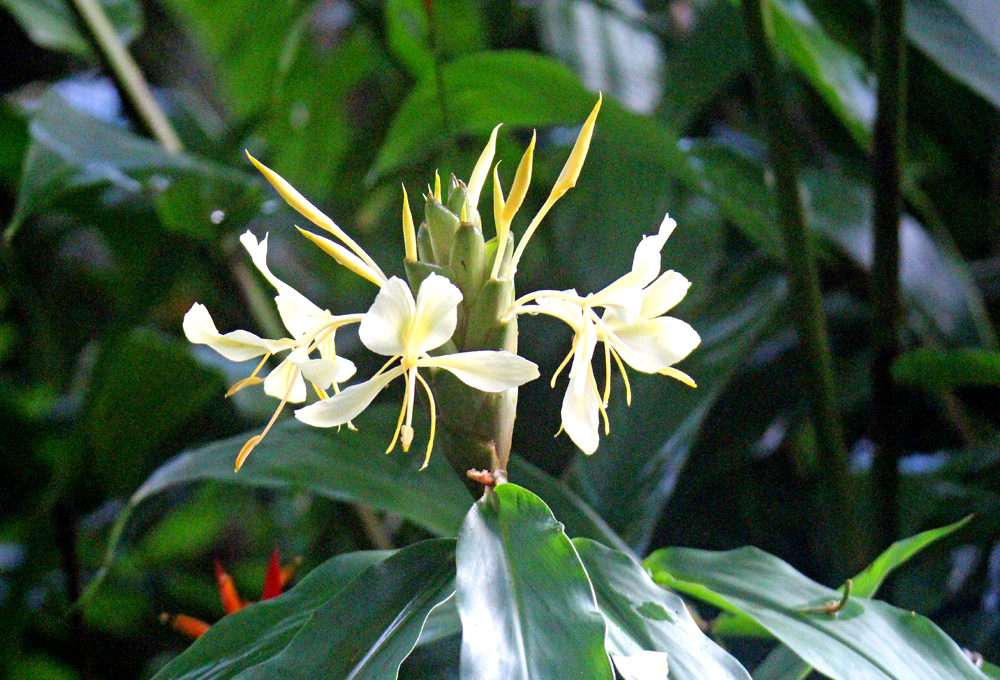 14 more rainforest flowers tomorrow in Part 2!
See also my Flora & Forest Gallery.
¡Pura Vida!