Walking to the supermarket Monday morning I crossed one of these "seasonal streams" or THE NASTY PLACE, a storm sewer creek where unfortunately some locals dump their "gray water" (sink & bath/shower water) which is always whitish from the soap, especially with the hand-washing emphasis these days.   🙂   There is no public sewage in little Atenas with everyone's toilets going into their private septic tanks that work better without the abundance of "gray water." Houses like mine have the gray water going into a "root-system-looking" group of pipes deep into the ground where the water goes through holes in the pipes and soaks down through dirt and rock purifying it before it gets to the underground aquifers, from which come our well-water or drinking water.    🙂   TMI?
As I crossed over the "bridge" (street over a concrete culvert or pipe) where the city is bulldozing to widen the road or bridge at that point (extend the concrete pipe), I see a Lesson's Motmot, THE PRETTY BIRD, fly up from the stream to a tree and I quickly grab my cellphone for a photo at quite a distance and thus the herewith BAD PHOTOS!  Yes, I know that I could carry my big camera with me everywhere I go, but just don't find that very comfortable or convenient (especially in the supermarket) and settle for what I can get with the cellphone camera. And it is okay for buildings, people, or even flowers which let me get closer than the bird will!   🙂
Anyway – that's my story! And I'm sticking with it! And I apologize if you find the part about "gray water" objectionable!   🙂    ¡Así es la vida!  That's life!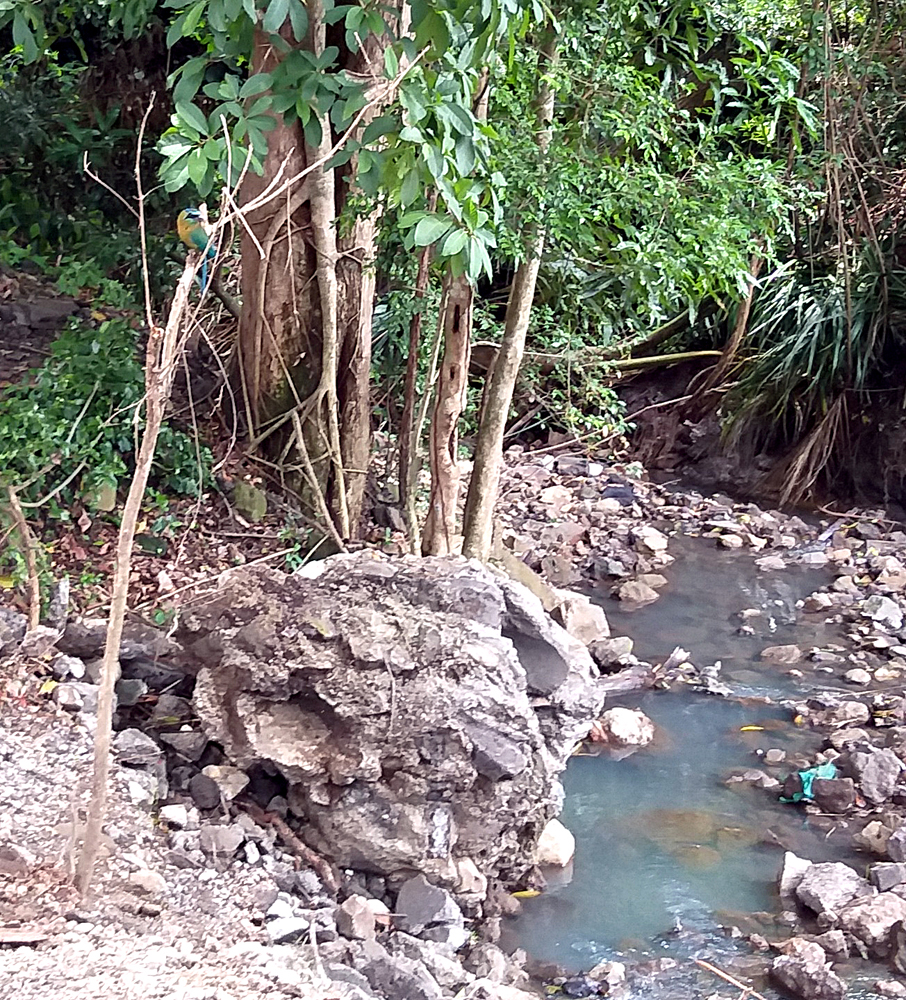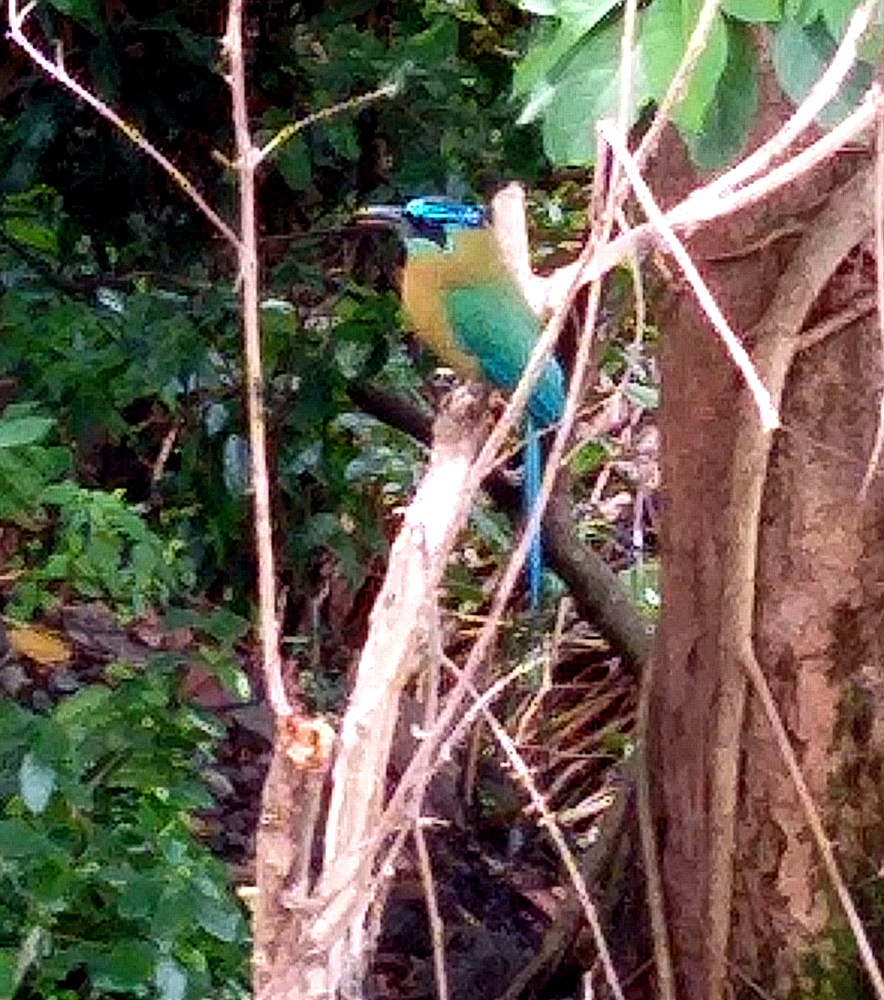 ¡Pura Vida!