Sure! I photograph ALL BIRDS, anywhere I find them, and many zoos are great places for birds, with some you will never get to see in the wild!
One of my many "quarantine projects" is getting my old "pre-Costa Rica" photos in my online gallery where I can see, use or reference them. One of the biggest galleries I am now working on is the gazillion photos I made at Nashville Zoo, my favorite zoo in the whole world!
And my first sub-gallery for Nashville Zoo is of course BIRDS! Today (Monday) I just finished my Nashville Zoo BIRDS gallery with 65 different species and a few of my favorite photos from Nashville days. About 6 of those are "wild" birds that just flew in for the ponds, trees, etc. Just be aware that these are older photos made between 2004 & 2014 and some birds may not still be there and of course there are new animals there I've never seen!   🙂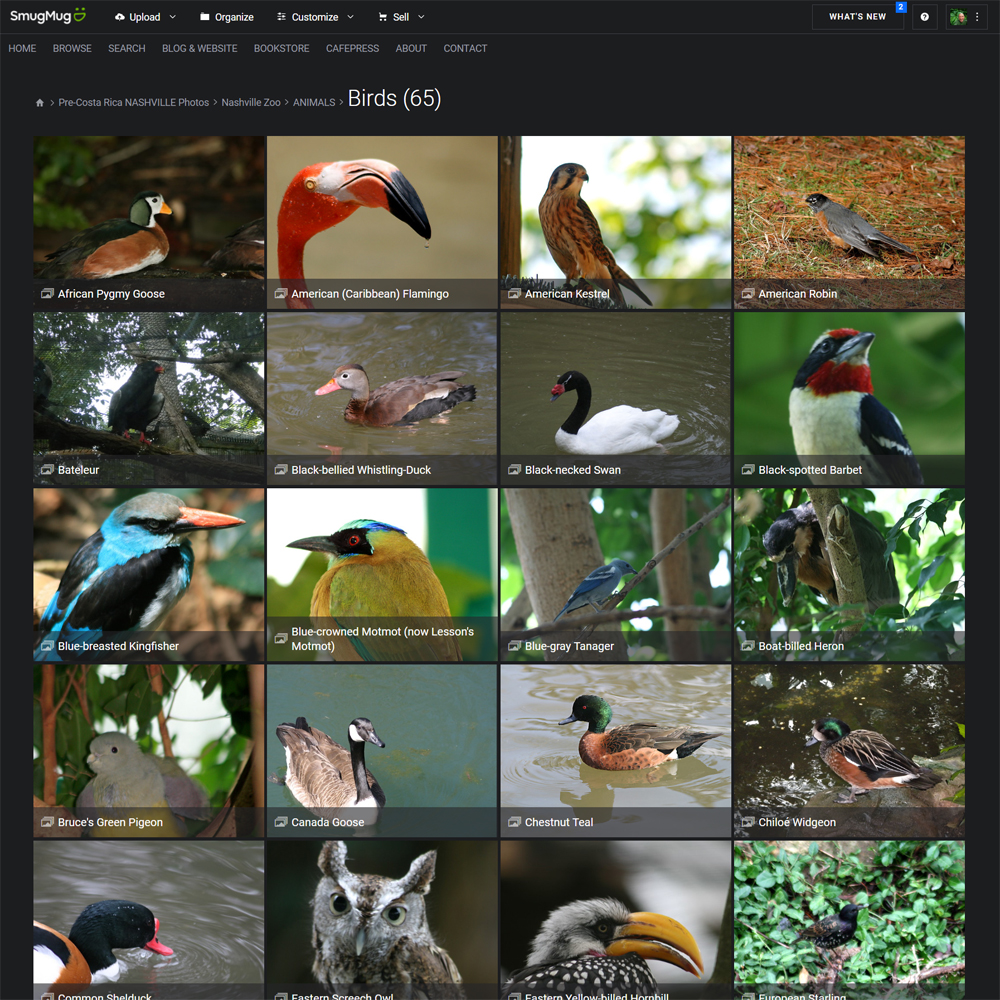 That got me thinking about the birds I've seen and photographed at other zoos, so today (Monday) I created a new page for my big BIRDS gallery:  Links to BIRDS in ZOOS with literally hundreds of bird photos from around the world and 40 zoos! Only a few birds in each zoo, none comparing to my Nashville Zoo collection, but a lot of birds and fun to collect! Staying busy at home!   🙂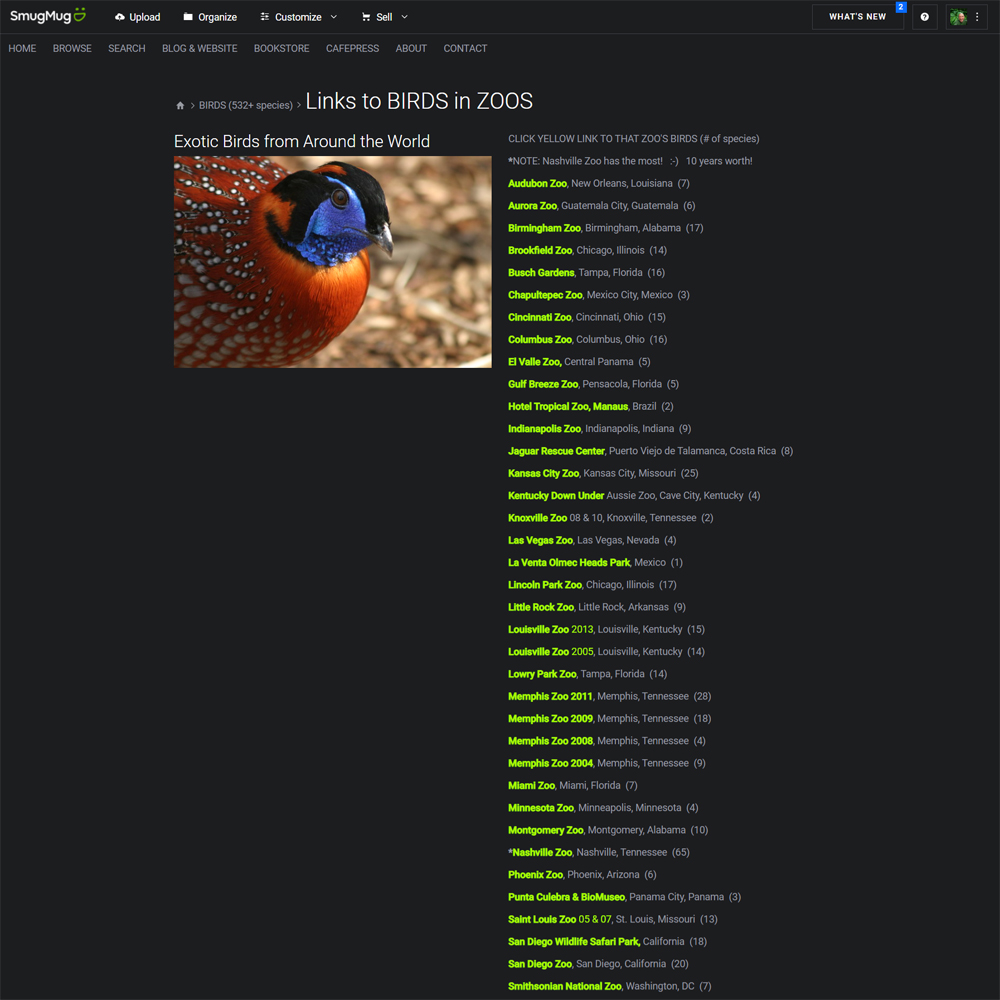 ¡Pura Vida!