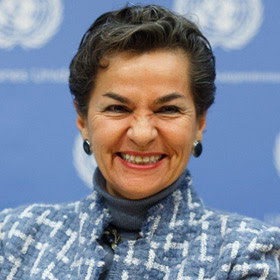 We have just entered the most consequential decade in human history. The scientific assessment of climate change suggests this can either be our final hour, or our finest. The Future We Choose is an inspiring manifesto from Global Optimism Co-Founders, Christiana Figueres and Tom Rivett-Carnac. It explains what's to come, how to face it and what we can do.
Practical, optimistic and empowering, this is a book for every generation that shows us how we can move beyond the climate crisis into a thriving future.
Christiana Figueres is a Costa Rican citizen and was the Executive Secretary of the United Nations Framework Convention on Climate Change from 2010-2016. Ms. Figueres has been credited with forging a new brand of collaborative diplomacy.
One of the best things you do with your "down time" due to COVID19 is to read this book and participate in saving the earth before it is too late! Celebrate Earth Day 22 April 2020!  FIND THE BOOK HERE or simply do a search in your favorite online book source or ask for it in your favorite physical bookstore.
My friends in the U.S. especially need to read this due to the "rollbacks" of policy or the backward movement on climate change the current president and Republican Party have brought the last few years. It is not too late, but if we don't start doing something now it soon will be too late! And how you vote does make a difference!
Go Green!
VOTE Blue!
¡Pura Vida!