First Plan Was Everything on this Website
Even though WordPress websites have photo galleries and I could put all my photos on the website – my original plan – so far they do not have the flexibilities and quality options that I have with my SmugMug.com photo gallery which recently purchased and incorporated Flickr where I also still have a small class-related gallery. https://www.flickr.com/photos/charliedoggett/   I will eventually close it, even though free.
Currently I Have 2 Large Online Photo Galleries
Now back in my first 12 years of retirement in Tennessee I chose to use the online photo gallery called Pbase, which the Nashville Photography Club used. Images I sold in galleries and arts & crafts fairs are there in 5 categories plus all my travel photos by trip, and others. It is a great database type program with lots of sub-sub-gallery possibilities, etc. but not quite as user-friendly or as visually attractive as SmugMug which I chose as my new photo gallery after moving to Costa Rica and comparing several online galleries, thus came   Charlie Doggett's COSTA RICA,  which has had only Costa Rica photos thus far.
Move Both Galleries With Website & Blog or Not?
This year when I decided to move my website AND blog to WordPress (from Joomla & Blogger), I really wanted to move all my photo galleries here too – the luxury of everything in one place! And WordPress has that option! But I quickly learned that the more photos I put on this site, the slower it runs! And that is with me reducing the size of most photos since the web does not need large files, but then they are not good for you to download and print if you want. While I upload full-size photos to SmugMug & Pbase that are not only good for you to download and use but they are big enough (except some zoomed in birds) for you to use the SmugMug "BUY" Button and order prints, wall art, etc.
Thus I changed my mind and decided to not move my photos to the new website. Though I will continue to use photos on the site & blog (web-sized), since photography is central to almost anything I do or write about.
One Gallery As a Linked Part of the Website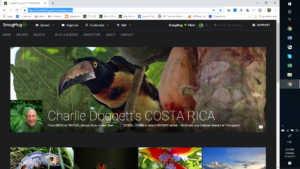 So on the top MENU of this site is the 3rd item GALLERY,  which is a link to my SmugMug Gallery that I want to become my only gallery. And what about the hundreds of photos still on Pbase? Well I started with some of the Family History photos as inefficient little galleries within this website's articles, adding to the slowdown. Then I decided to move all of those to the SmugMug gallery which is created to handle a volume of pix. That means I have now started my first non-Costa Rica gallery inside my Costa Rica gallery!  🙂
Just Added Family History to My Photo Gallery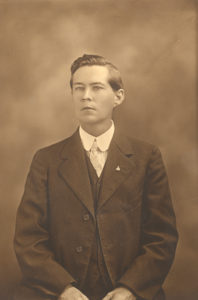 It is called Family History Photos and currently has 4 sub-galleries:
BIRTH FAMILY
MARRIAGE FAMILY
Only the first two sub-galleries are moved now from Pbase and they are both a part of the web pages Family History that includes much more like cemeteries and stories from WWII, etc. While the other two sub-galleries will eventually have their own web pages and likewise include a lot of other information! So lot's of work still to do here. Keeps me out of trouble!  🙂
More Non-Costa Rica Galleries Coming!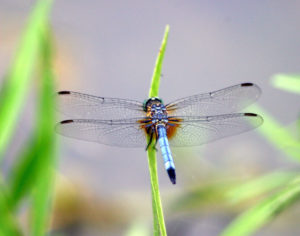 Then I anticipate at least two more non-Costa Rica sub-galleries on SmugMug:
These too will be related to and linked from pages on this personal website. Eventually it will seem like my whole life is reported somewhere on this website. I cannot explain why I have a passion to do this, but somehow I am driven to complete it all long before I die. It is like my passion for nature, travel, photography, stories, my family history and reporting on it all here!
 "I would rather die of passion than of boredom."

—Vincent Van Gogh
🙂
¡Pura Vida!