You may remember that I posted a photo of this poinsettia in my garden before Christmas last month (Dec. 18) with only 3 large red petals. Well, those tiny ones near the center kept growing, and I believe they will even more!
It was my indoor potted poinsettia for Christmas '21 that I planted in the garden last January and someone told me that those potted ones would never bloom again when put in a garden. Well, maybe some don't, but this one did!  🙂  And it just keeps blooming with a smaller flower coming in beneath this larger bloom, that I've been told are actually leaves that turn red. Just another fun experience with flowers and a garden!  🙂   One of those "little things" in nature that a retired old man finds joy in – while "Retired in Costa Rica!"  🙂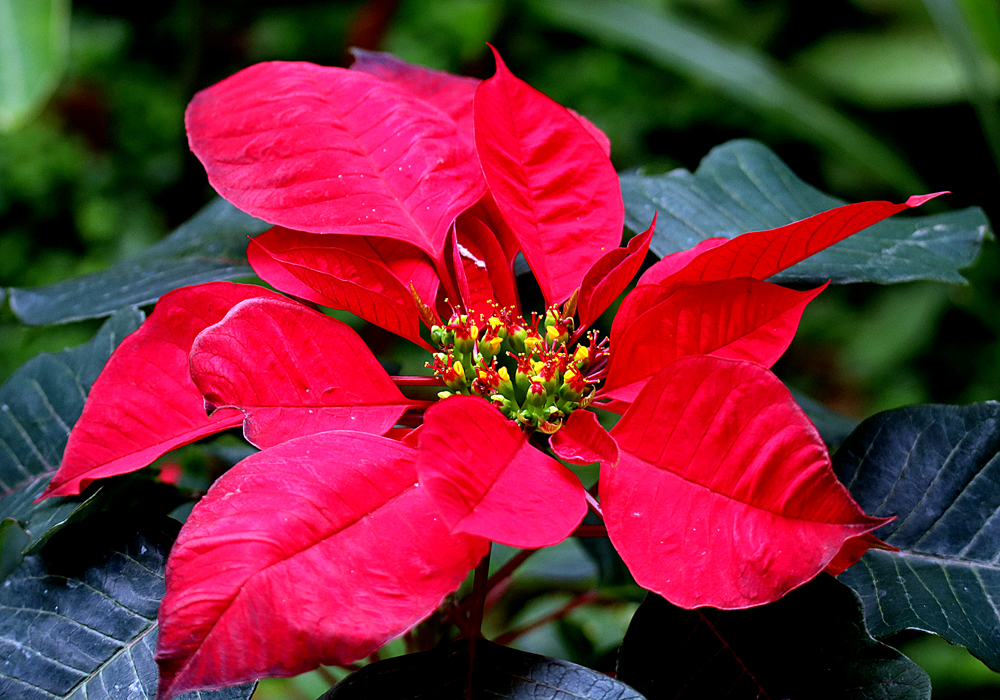 And I'm not finished sharing photos from my Christmas trip to Arenal Volcano National Park, but I may continue to throw in an occasional "local" blog post to keep Atenas in the news!  🙂
¡Pura Vida!
For more flowers, check out my Flora & Forest GALLERIES! And stay tuned for more butterflies+ from Arenal!