At what I consider the biggest and best supermercado in Atenas, La Coope, you now have a 4-step procedure to enter the store due to COVID19. I'll illustrate them with 4 photos:
Stand on X, 2 meters apart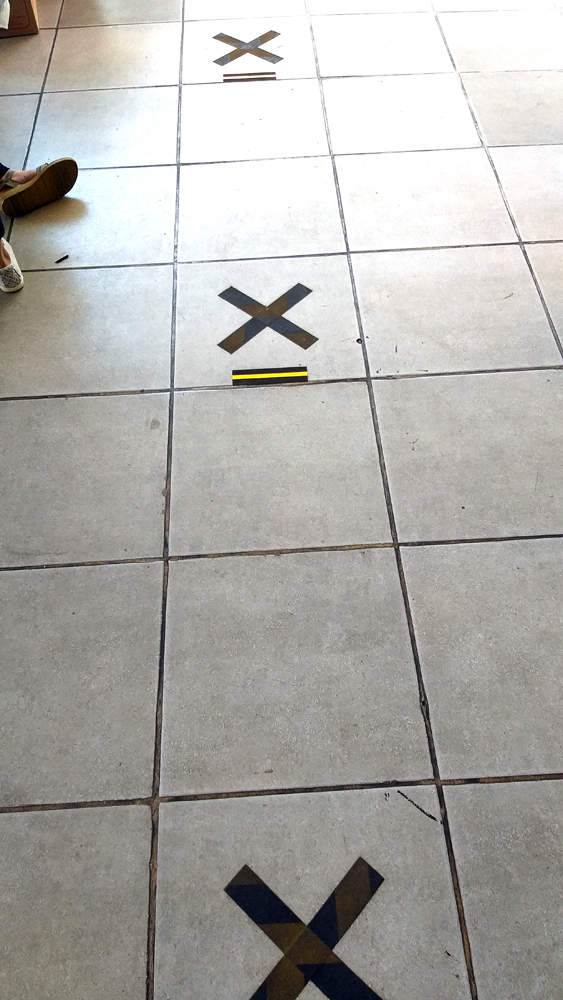 Wash your hands!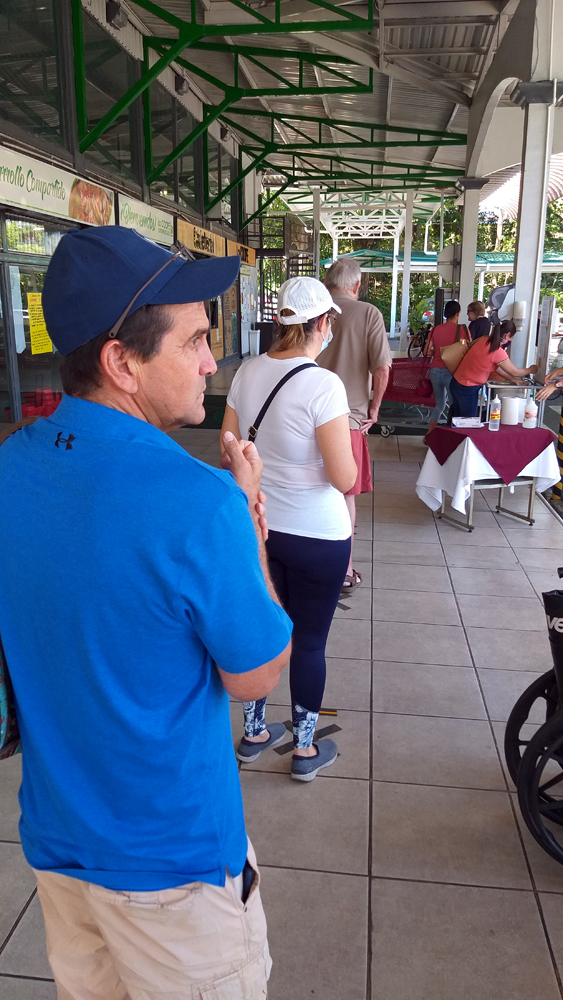 Use spray bottle & paper towels on cart handle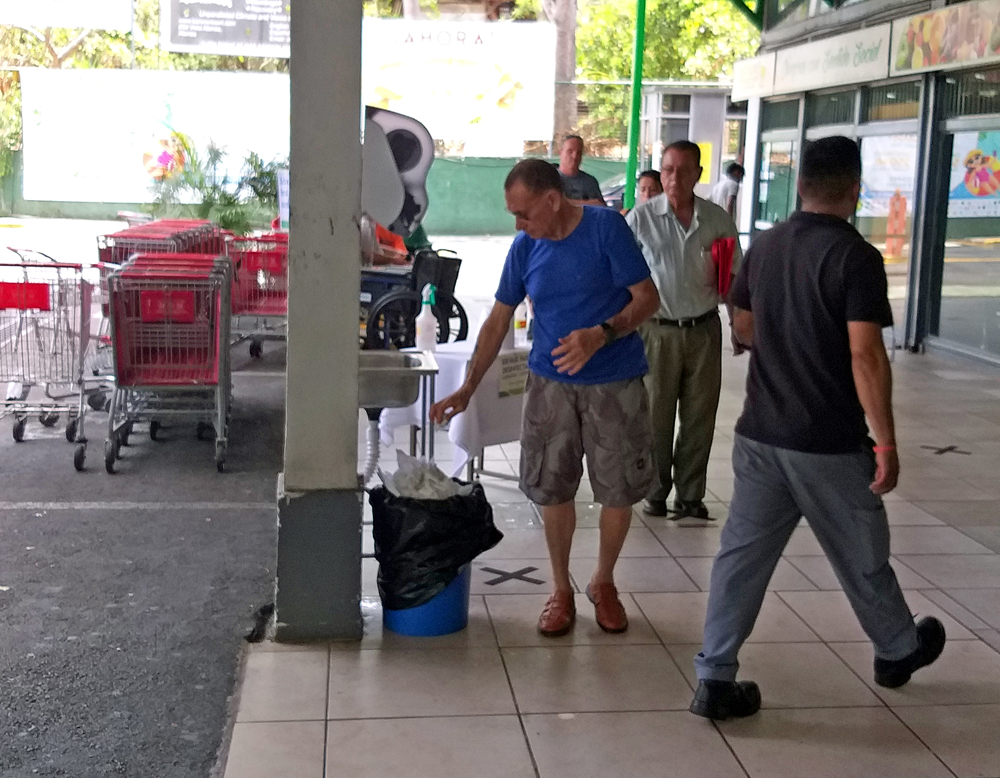 If busy, wait in entry line for guard's approval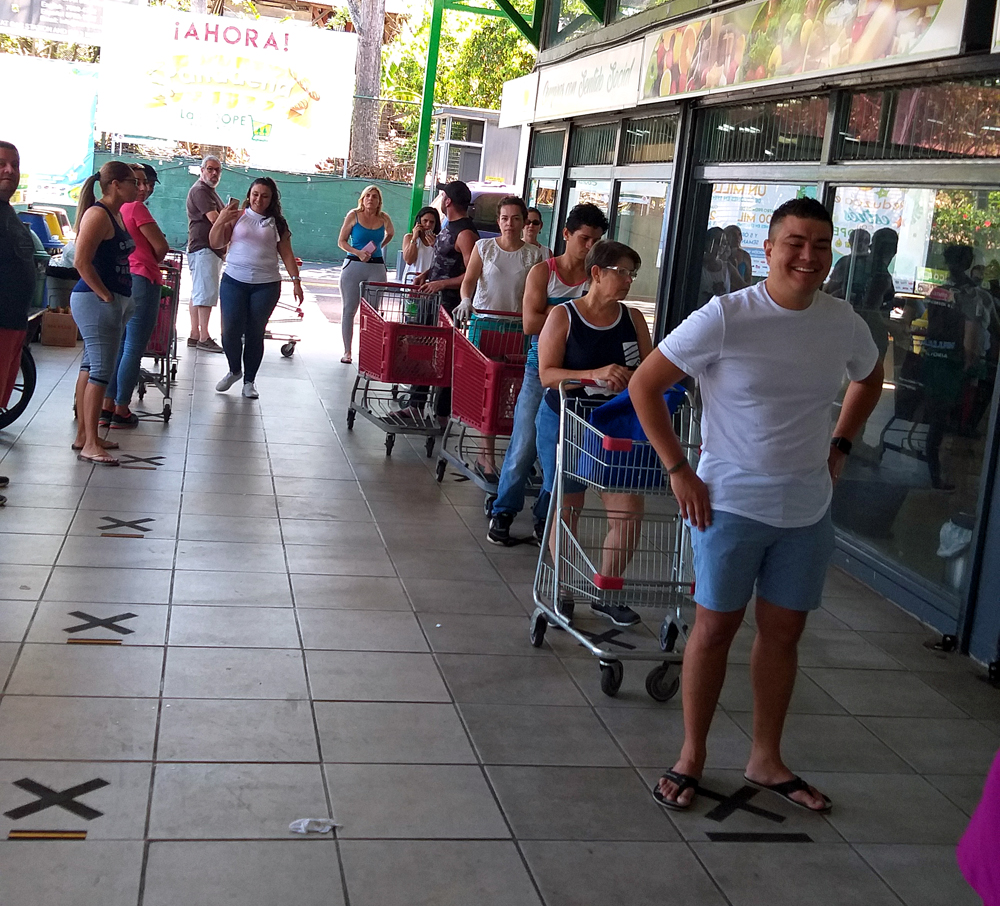 The guard has a rope over the entry and tells you when you can enter. On a busy day like Saturday, as one person exits he allows another to enter. In all lines, including meat department, service desk, and checkout cashiers, you have these X-lines with people 2 meters apart (like the 6 ft. in states).
And as stated earlier, the cashiers have a Plexiglas shield between you and her/him and if charging, you slide your own card in and out of the machine; they don 't touch your credit card. (Now cash is another whole issue they don't seem to have a solution for. But one of my friends actually washed all her cash in the sink – bills & coins!)    🙂    Money-laundering?
And only a small minority of us are wearing masks, but I don't mind being different!
The Coronavirus Pandemic will give us stories to tell for the rest of our lives!   🙂
Some of our restaurants are providing "To Go" or "Delivery" services which the government now allows. I haven't done it yet but will try to soon.
"Go to the bank looking like a bank robber!"
― Steven Magee
Hey! I did and they let me in with mask on!
¡Pura Vida!