The new Christmas Tree at Atenas City Hall this year features our famous Railroad Bridge over the Rio Grande River  complete with a little model train going over it! Very Christmasy and Very Atenas! Link above is to a Google search of photos of the real bridge, no longer in service.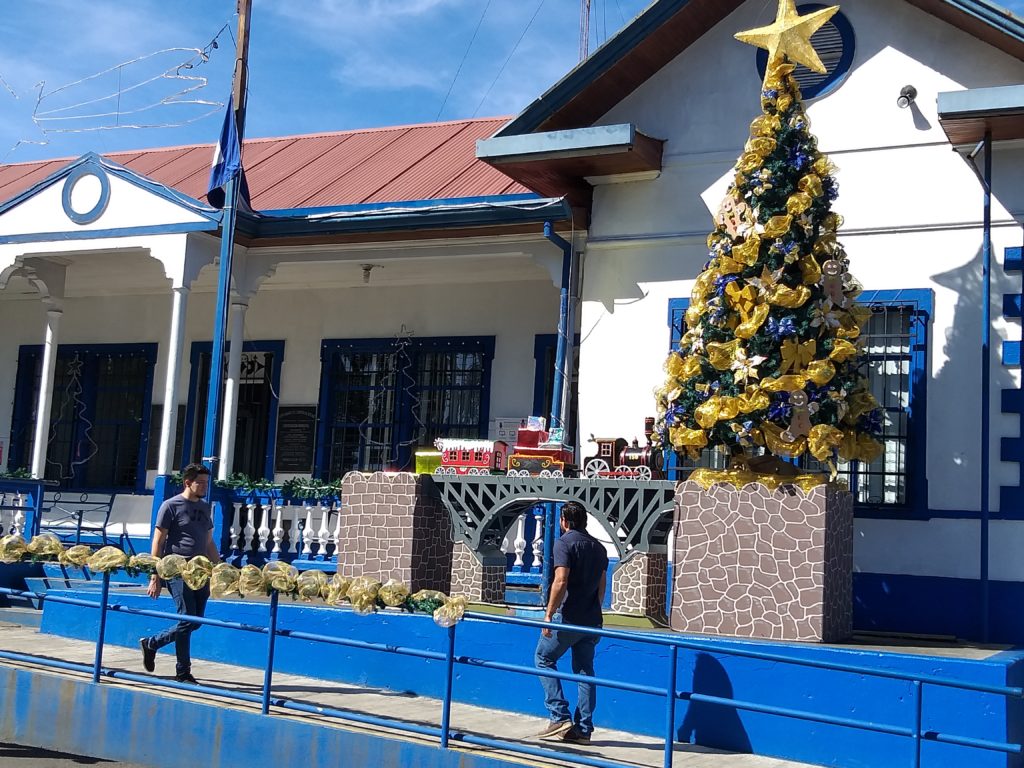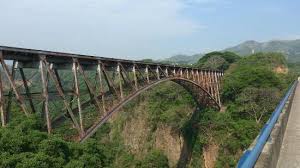 Bridge is also featured in our Atenas chamber of commerce video:
"Atenas: Best Weather in the World."  
¡Pura Vida!