"Twenty years from now you will be more disappointed by the things you didn't do than by the ones you did do. So throw off the bowlines. Sail away from the safe harbor. Catch the trade winds in your sails. Explore. Dream. Discover."
-Mark Twain
And many of you know that Mark Twain's spirit is my spirit. I have visited more than 60 places in Costa Rica and intend to continue until I have visited every park, refuge and reserve along with lodges and hotels that offer birding and nature adventures. The feature photo is my cell phone shot at the Beach Break Hotel in nearby Jaco Beach when the Nashville FBC Group was here.
And what is different about this week is I am going close to home, an hour's drive away to Hotel Punta Leona with their own private nature reserve and they promise many birds including the Scarlet Macaw they provide nesting boxes for (like Tambor Tropical Resort I've already visited). As long as I have the promised WiFi connection I will be doing nightly posts from Punta Leona the rest of this week. Get ready for adventure near my quiet town of Atenas!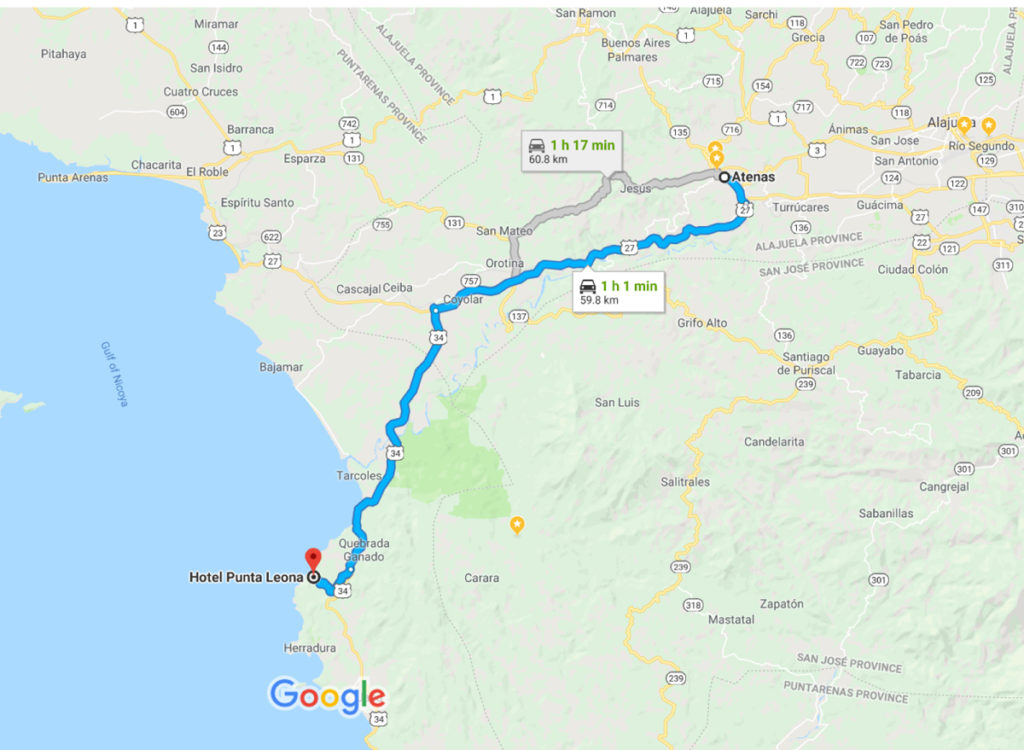 And I have three more similar nature hotels scheduled close to Atenas this year with Macaw Lodge in June, Villa Caletas in July along with a repeat of nearby Xandari Nature Resort. There is adventure close to home!   🙂
¡Hasta mañana de Punta Leona!
See my Punta Leona Trip Gallery
And visit the Hotel Punta Leona Website for more about this nature place!
¡Pura Vida!
Bonus Articles for People Planning to Retire in Costa Rica
These Are the Economies With the Most (and Least) Efficient Health Care
This article is about what you get for what you pay for in healthcare. Though not #1, Costa Rica is in the top 25 countries for efficient healthcare (based mostly on our public healthcare) while the U.S. is next to last with only Bulgaria being worse. Some rich expats here from the states still swear healthcare is better there and fly back for every little thing, since money is no problem for them.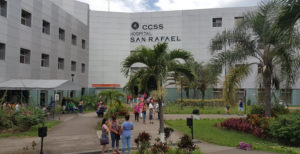 The rest of us expats have found excellent healthcare here at a fraction of the cost of the states when using private doctors/services (maybe averaging around 1/4 the cost of stateside) and some of us save even more by mixing public healthcare (free though I pay a required tax for it) and private healthcare for which I must pay cash since I dropped my expensive private health insurance here. Yet it is quicker and sometimes more expedient than public healthcare. As shared in earlier posts I use a mixture of both and for private care I belong to a medical discount group called "MediSmart.".
-o-
The most popular Costa Rica Made Cookies are called "Chiky" and come in many flavors and styles from the most popular chocolate cream-filled to strawberry, lemon, banano and even the tea-time crispy wafers. Mmmm good! The Link above is to Christopher Howard's article and here is the English-language website of the cookie company here in Costa Rica:
https://pozuelo.com/en/marcas/chikky/