This afternoon I got up from the computer where I was working on my Guayabo bird photos (boring compared to this!), and as I walked across the living room there was a Keel-billed Toucan in my Cecropia Tree! I quickly got my camera and shot through two panes of glass (sliding door open) which was still better than shooting through the screen! 🙂 And the photos aren't nearly as blurry as I expected! After some rapid shots, I slowly approached the screen as he hopped up the tree, but by the time I was quietly out, he flew away! Oh well, even quick experiences like this in my own house and garden are just a few of the many reasons I enjoy living "Retired in Costa Rica!" ¡Pura vida!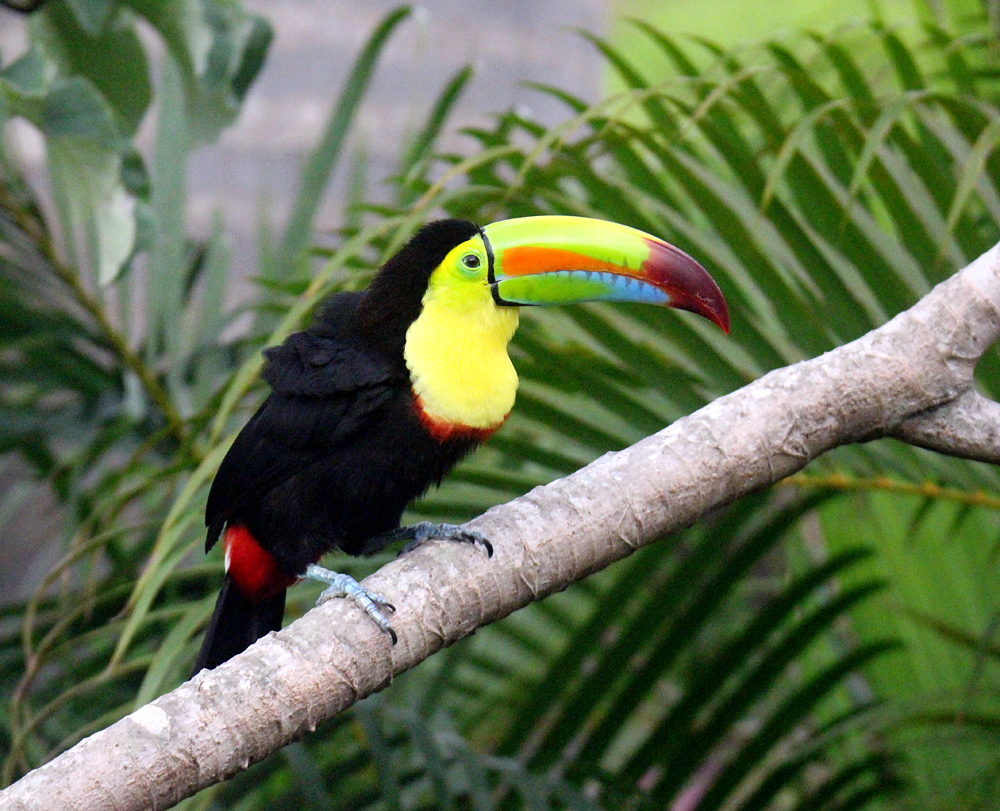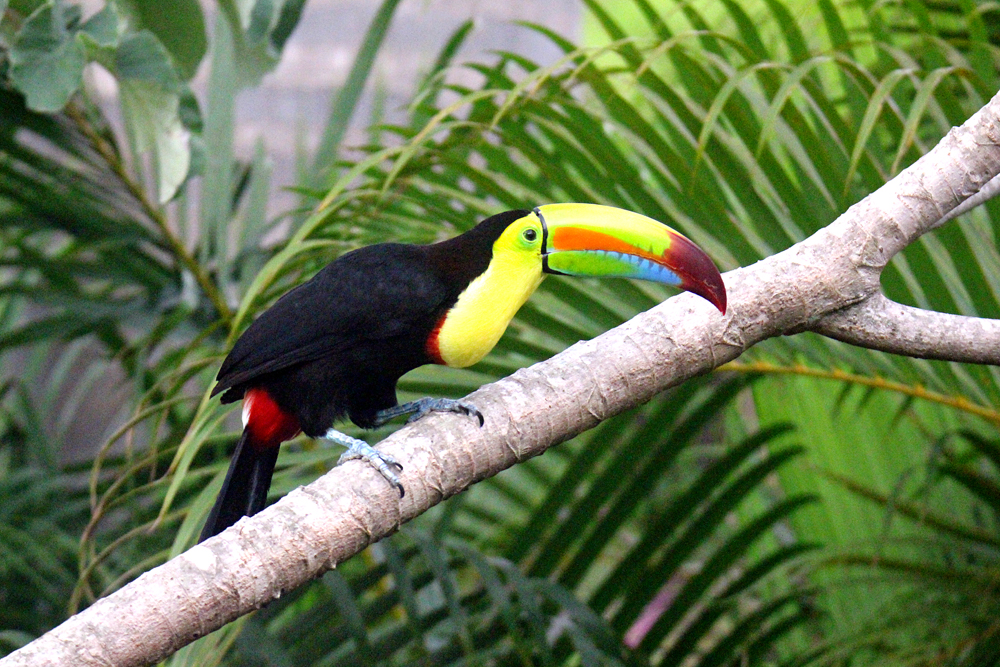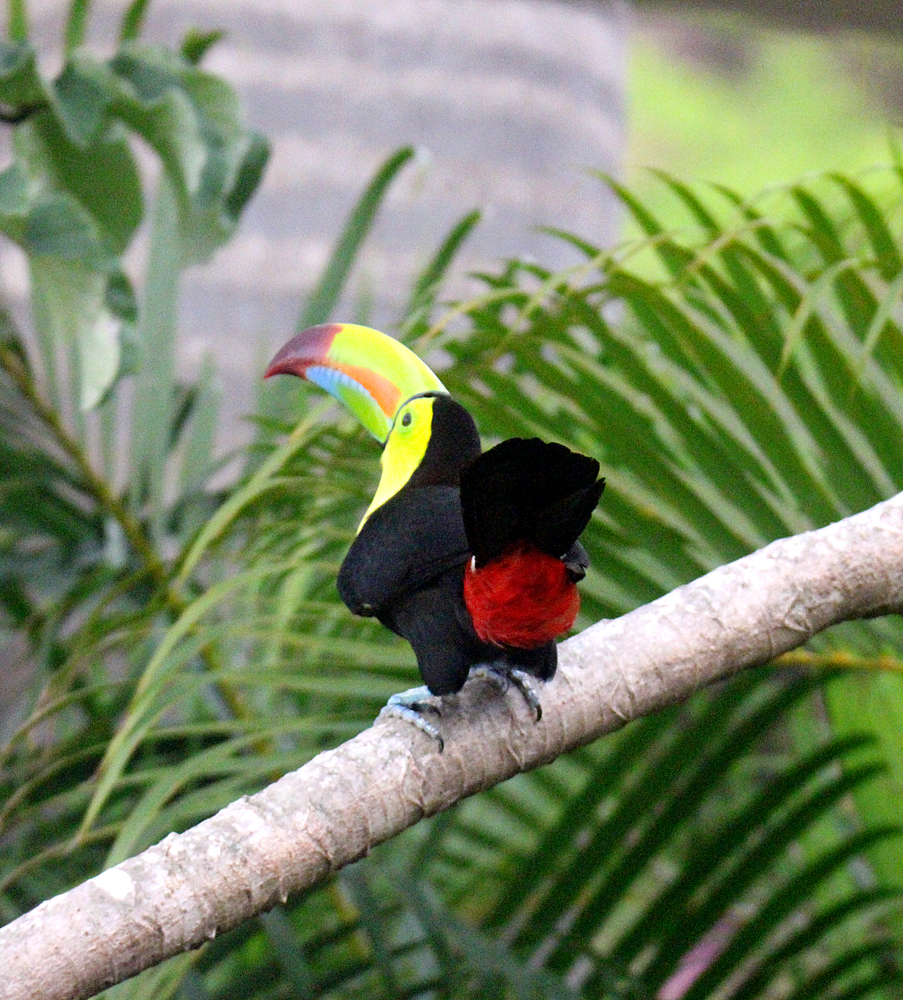 ¡Pura Vida!
See my GALLERY: Costa Rica Keel-billed Toucans
With other shots made in my garden! 🙂
Plus more from all over Costa Rica!
🙂