Surely I'm describing Costa Rica and I could be . . . though this time it is the title of a documentary biography I found on my new streaming service, Curiosity Stream, that replaced Netflix for me, permanently this time with a whole year of streaming costing less than one month of Netflix (a stripped down version for Costa Rica).
The full title of this bio is Many Beautiful Things, The Life and Vision of Lilias Trotter. (Link to Wikipedia description) In brief, she was one of the world's best unknown painters in water colors (late 1800's to 1928) who was befriended by John Ruskin, the leading art critic of the Victorian era who promised to make her the "greatest living artist" in England. She repeatedly turned him down while continuing to paint beautiful nature scenes and landscapes simply to praise God.
She was caught up heavily in the spiritual revivals of the late 1800's, helping to start the YWCA in England and then when rejected as a missionary candidate to Africa because of her health, she went on her own with a couple of other single women and spent her last 40 years in Algeria ministering to Muslims in the name of Christ (another Mother Teresa), especially helping the maligned women and children. All the while she continued painting nature from her new surroundings as colorful illustrations in her journals. Amazingly beautiful work! In my opinion as good or much better than some of her contemporaries of that time (as also Ruskin thought).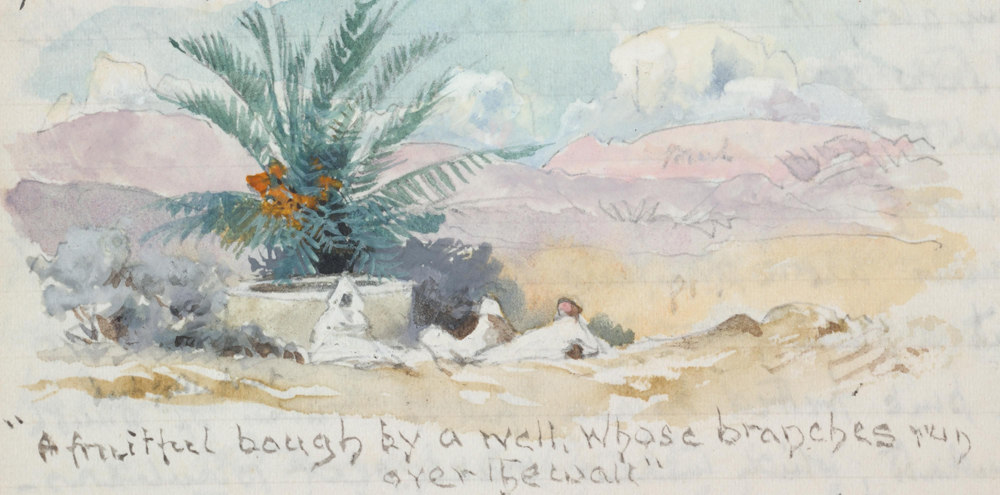 She died in 1928 as an unknown painter and unknown missionary except to the handful of North Africans she loved and treated as equals. It's one of the best biography movies (1:30) I've ever seen. I highly recommend it, especially if you love art and missions or Africa. The cinematographers used her art generously throughout this beautiful movie which itself is a work of art. It is available on Curiosity Stream and free on YouTube.
THE TRAILER:
¡Pura Vida!