This is another new species for me, assuming I have identified correctly. Mine has more tail than those photos in the books and online, but the folded wing pattern is identical and my basis for this identification. Hammock Skipper, Polygonus leo. In my garden in Atenas.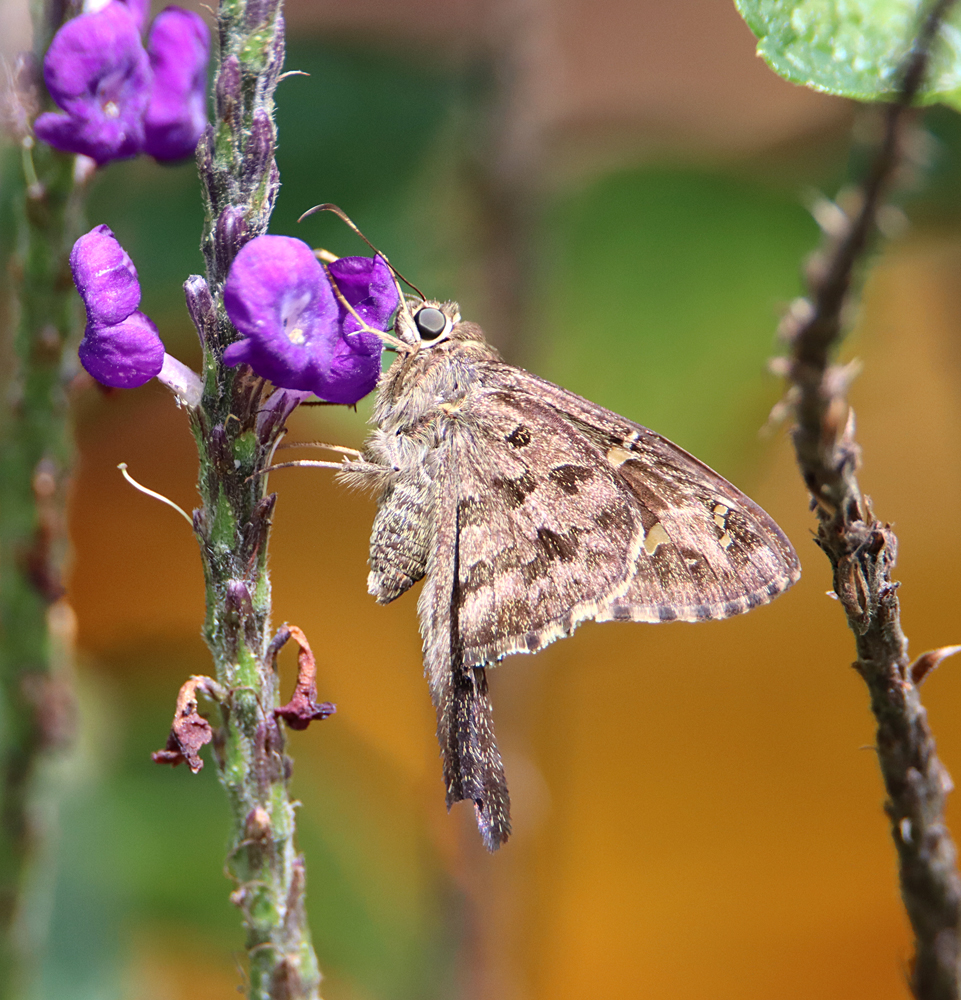 See all my Skippers' GALLERIES!
Or more of this species on Butterflies & Moths.org.
¡Pura Vida!