This week's death of Nature Poet Mary Oliver (1935-2019), and article about her in Washington Post, plus reviewing her poems led me to her "Journey" which in some ways describes what I was unable to describe in my 2014 "Decision Process" I called it then, of getting away from the depressing world of conservative Middle Tennessee, the clouds of a failed marriage and subsequent loss of family, branches and stones in my path of a vocational "calling"  manipulated by power-hungry "rulers" ending unceremoniously first in 1999 and finally by 2002 in unplanned early retirement. In a daze . . .
I've always tried to "make lemonade out of lemons" and I turned my retirement into an adventure of nature travel and photography as much as I could afford, including visits to all 54 state parks in Tennessee with a book about that, A Walk in the Woods, along with many other nature/travel books and my growing nature photo gallery. But I was still looking for something else.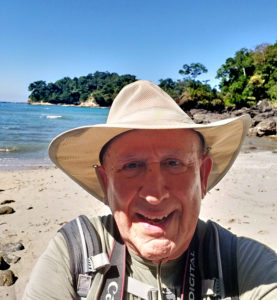 Moving from the vibrant life of rowhouse living in downtown Nashville to a suburban "Independent Living Retirement Home" was still not what I was looking for.
It was to commune closer with nature, to travel in natural exotic places that my limited income could not afford, then suddenly it hit me, why not move to one of the nature places in which I love to travel and just live there?
With only 2 family members left and no grandchildren, it was easier for me than some people to make such a life-changing move! And now I see it described in a new way in this poem by Mary Oliver:
The Journey

One day you finally knew

what you had to do, and began,

though the voices around you

kept shouting

their bad advice–

though the whole house

began to tremble

and you felt the old tug

at your ankles.

"Mend my life!"

each voice cried.

But you didn't stop.

You knew what you had to do,

though the wind pried

with its stiff fingers

at the very foundations,

though their melancholy

was terrible.

It was already late

enough, and a wild night,

and the road full of fallen

branches and stones.

But little by little,

as you left their voices behind,

the stars began to burn

through the sheets of clouds,

and there was a new voice

which you slowly

recognized as your own,

that kept you company

as you strode deeper and deeper

into the world,

determined to do

the only thing you could do–

determined to save

the only life you could save.

~Mary Oliver
¡Retired in Costa Rica!
¡Pura Vida!