You do not see strikes often here outside the capital city of San Jose (where they shut down the already horrible traffic), but the other day when in Alajuela a small group of city workers (police, fire, others) were striking across the street from City Hall which had police barricades to keep them off city property (sorry I didn't photo that!). The homemade signs or posters taped to the railing of a closed business were complaining about waste of money by city and low salaries for employees – plus they were blowing horns and beating drums to attract attention and possibly annoy city offices across the street. Common low pay complaint around the world I guess.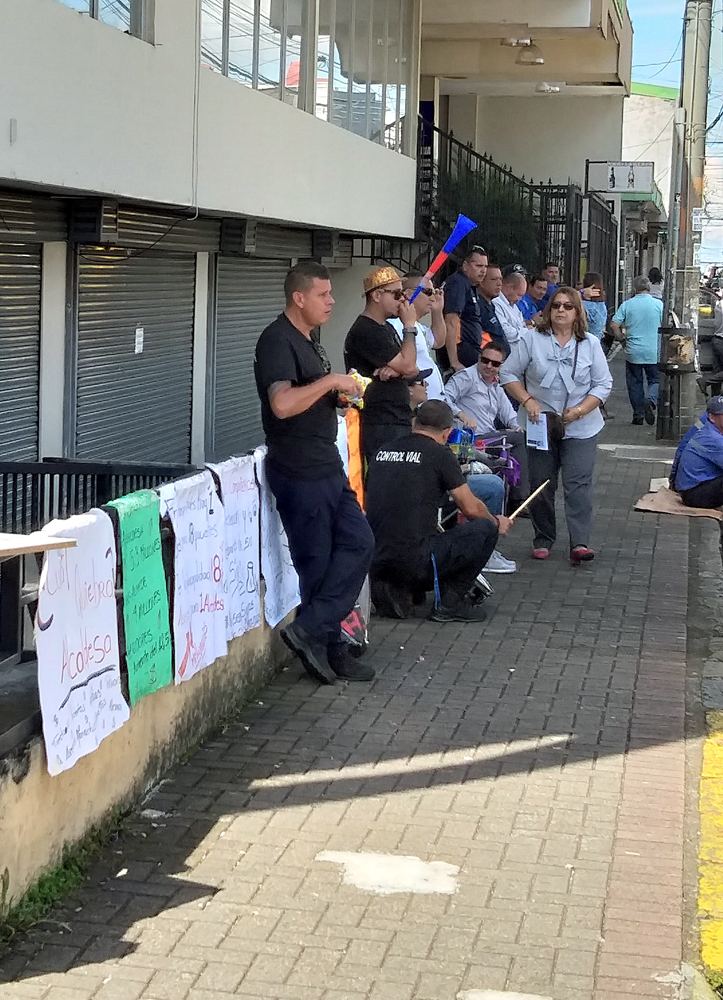 Though life is much better here than in the states for the poor, greed still causes the rich to get richer and the poor to get poorer. Life is not always fair.
Safe working conditions, fair wages, protection from forced labor, and freedom from harassment and discrimination – these must become standard global operating conditions.    ~Paul Polman
¡Pura Vida!
I have an Alajuela photo gallery if interested in more from our provincial capital and home of the San Jose Airport.
Bonus for CR Travelers
One of the CR Travel Agencies I use is Costa Rica Expeditions and they just sent out this message with 5 Secrets of Visiting Costa Rica in October.  Helpful information for traveling here near the end of our "Green Season." (Rainy Season) Anytime is a good time to visit Costa Rica!