People around the world buy these interesting tropical plants as an indoor natural Christmas decoration. I bought two last year and after Christmas decided to plant them in my garden so I would have my own outdoor Christmas Poinsettia this year since they are native to Central America. And surely you know that they do not have a flower but the top layer of leaves turn red around Christmas. Well, I kept watching mine in the garden as it got closer to December and now Christmas and MINE STILL HAVE NOT TURNED RED!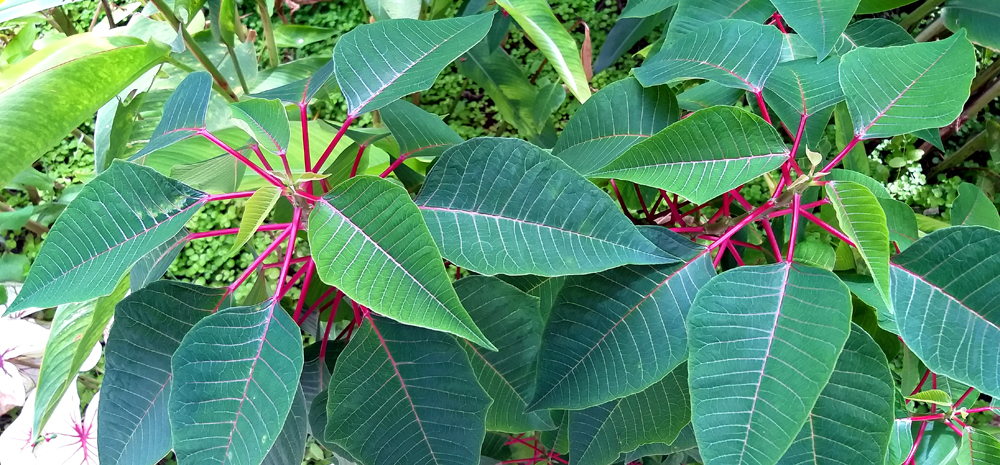 "The Poinsettia is a light sensitive plant. When you deprive the plant in its full leafing stage of light, the only chlorophyll used to turn the leaves green cannot be produced. As a result of this total darkness and lack of light, the only color that will be produced is red. This is called photoperiodism."

~from the internet
I've seen red ones in other gardens here but this quote makes it sounds like I needed to cover them from the sun in my garden to get red. Then by reading further online in this article on How Poinsettias Turn Red, I learned that the two I bought from the supermarket last year are hybridized by nurseries as indoor plants and yes would have turned red if I had given then weeks of darkness. BUT, the ones in other gardens here that bloom are "wild poinsettias" which have somehow developed a way to turn their leaves red to attract pollinators. Wow! Nature is amazing and interesting! So . . . if I want them blooming in my garden, I need to get wild ones!   🙂   Oh well, I tried!   🙂
Now, to get my red, I bought two new ones again this year, one little and one bigger one and I now have Christmas red inside my house, just not in the garden!   🙂   But most importantly I'm trying to "live Christmas every day!"   🙂   And hope you are able to do that too! Be Merry!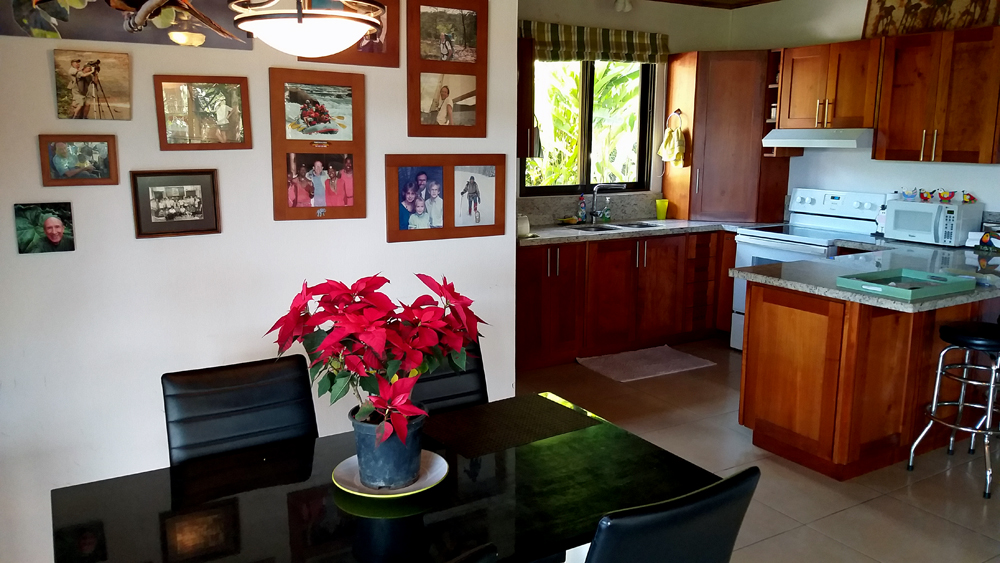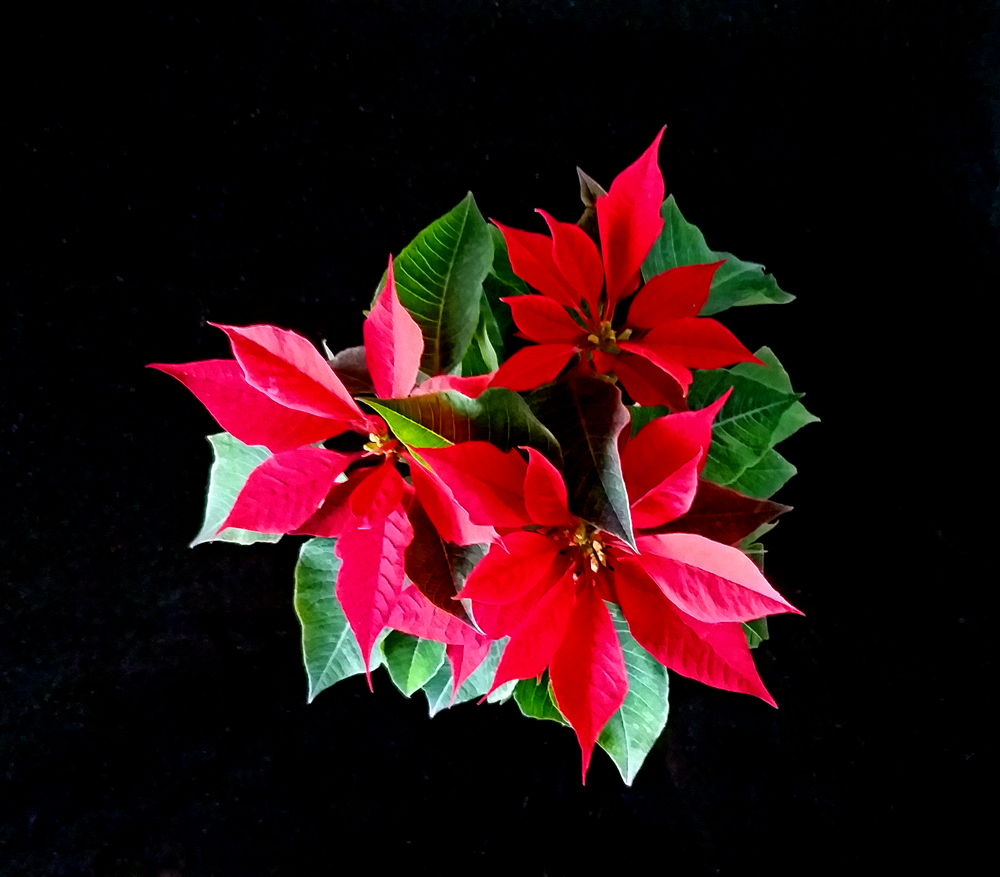 "Peace on earth will come to stay, when we live Christmas every day."

~Helen Steiner Rice
¡Pura Vida!