I use Walter's Transportation for all my surface trips with Walter driving sometimes and other times one of his drivers, Cristian, takes me. Because Walter had shoulder surgery Cristian took me last Monday and brought me back today (Sunday). He asked my permission to bring his wife and daughter with him on the return trip and I was delighted to have them! A child makes going to a waterfall even more fun! 🙂 And I know . . . I'm actually a child too! 🙂
The Feature Photo is my driver Cristian and his family at the middle overlook. The gallery below has different views of the falls and the stream below the plunge pool which is safer for families with children to swim, while teens & young adults go into the plunge pool. Both too cold for me! 🙂 But many of the young seem to enjoy it, including Cristian's daughter who is wading in last photo below. CLICK image to enlarge or start a manual slideshow: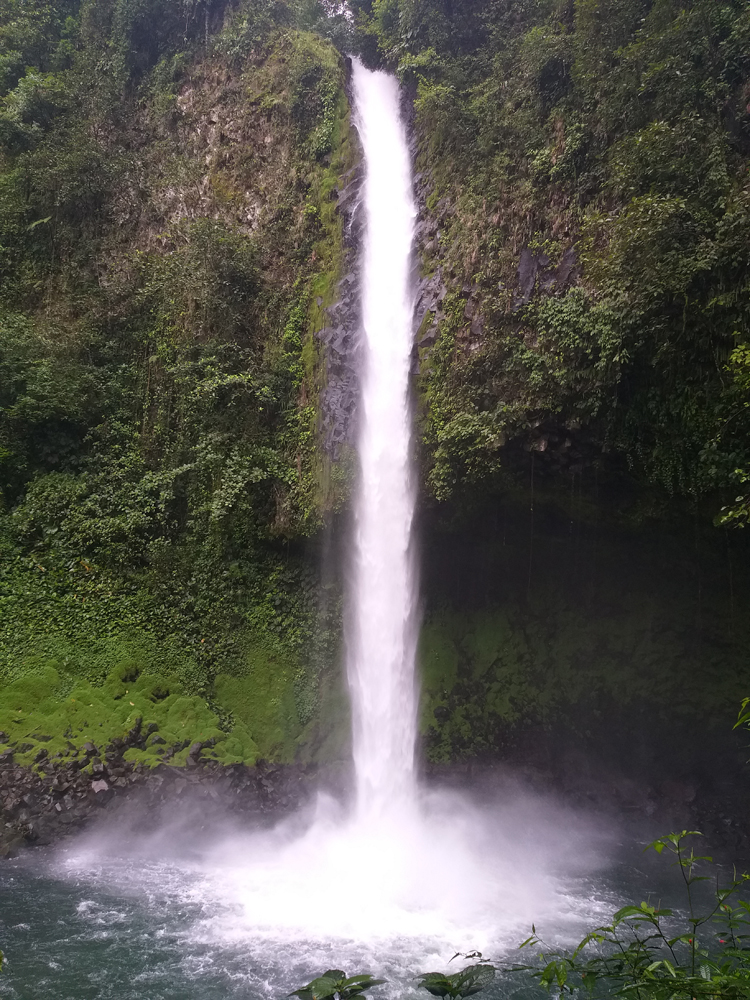 This makes Waterfall Number 43 that I have photographed so far in Costa Rica and I will be adding it to my "Arenal Volcano Area Waterfalls" sub-gallery of my Waterfalls CR Gallery.
I have serval more "significant" falls I want to add to my collection before I publish a Costa Rica Waterfalls book, but maybe in the next year or two! 🙂
"Playing together in nature is as much about us as it is about the child. Children get to celebrate and be themselves, while we are reminded of our inner child – the essence of who we are."

~Nicolette Sowder
¡Pura Vida!