I will give thanks to the Lord because of his righteousness;
I will sing the praises of the name of the Lord Most High.

Psalm 7:17
This Spanish name of what English-speakers call "Torch Ginger" flower, "El bastón del emperador" has stuck with me from my first hearing of it. The English translation is "The Emperor's staff" (or king's scepter). And since most of the time I have at least one blooming in my gardens, it is a reminder of who my king is and my early pledges to follow Jesus as my life guide, ruler and "King" if you please. And what better "scepter or staff" for Him than a beautiful tropical flower! 🙂 Here's the one blooming this weekend: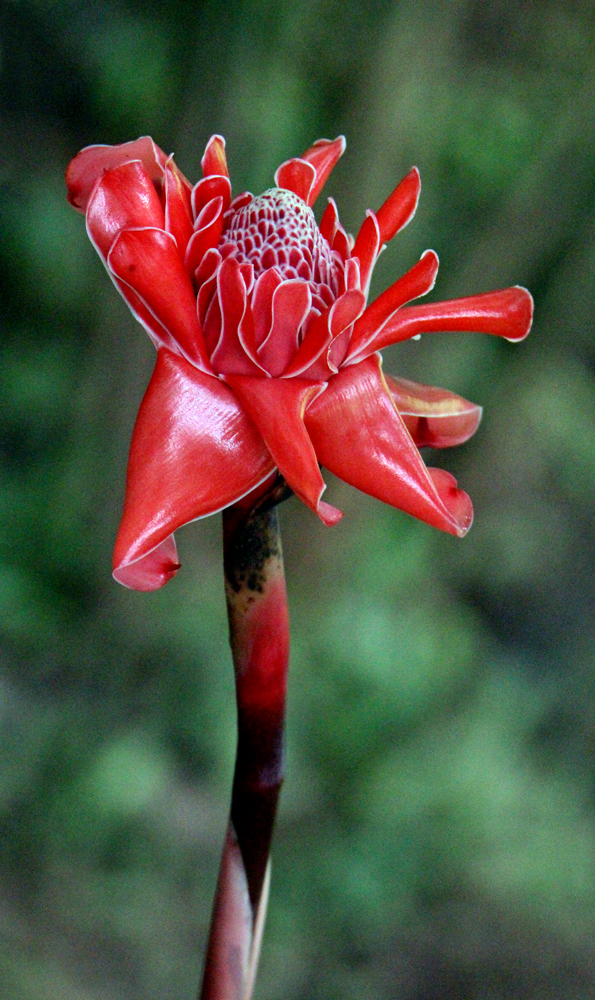 Come, let us sing for joy to the Lord;
let us shout aloud to the Rock of our salvation.

Let us come before him with thanksgiving
and extol him with music and song.

For the Lord is the great God,
the great King above all gods

Psalm 95:1-3
¡Pura Vida!