On a walk to town I regularly pass by this grouping of low-income apartments and the other day someone there was trying to sell what I think is today called "Junk Art" or his creations from pieces of scrap metal. Interesting but not especially good art in my opinion, except that the motorcycles are the most realistic. He was asking 25 mil colones (a little less than $50 U.S.) each and with so many without work now, he will have trouble finding eccentric rich people to pay that much for any of these creations. I wish him good luck!
Yes, desperate times call for desperate actions and this is just one example here in semi-rural Costa Rica where some small shops and restaurants have closed permanently. And we hear that it is worse in the big cities (San Jose, Alajuela, etc.) which most of us here try to avoid. Coronavirus is marking the year 2020 for an infamous history! But I'm still glad I'm here and not in the states where it is worse, at least for the number of cases and deaths. You guys up there should put your Republican governors, senators and president in jail for murder considering the way they've handled this pandemic! Sad oligarchy.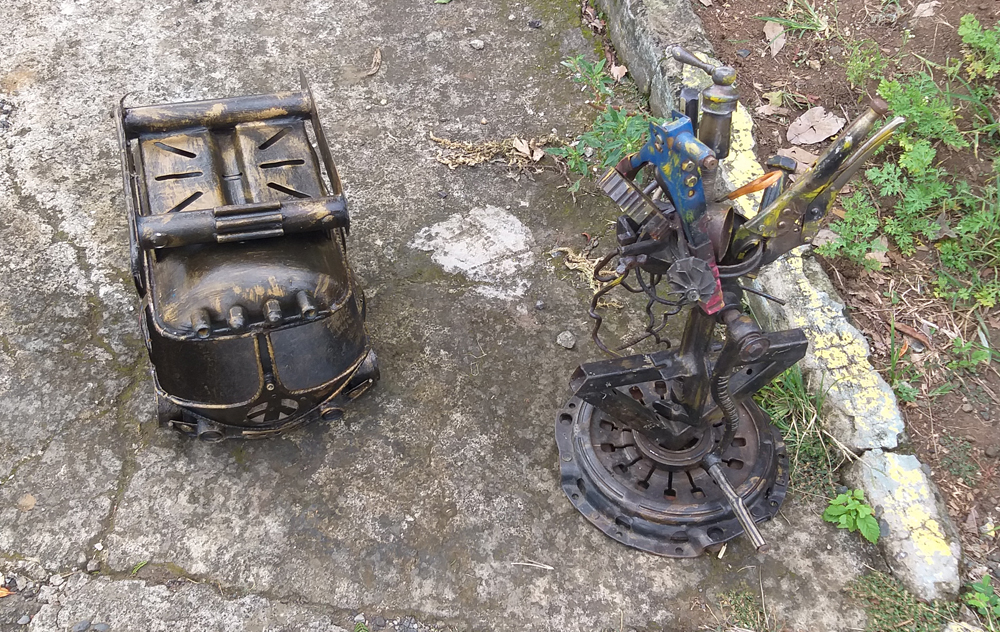 "That if desperate times call for desperate measures, then I'm free to act as desperately as I wish."
― Suzanne Collins, Catching Fire
¡Pura Vida!
In spite of hard times, we still have nature!
🙂