Jesús
A very popular name for boys here is Jesús, yes that is Spanish for the English name Jesus but with the Spanish pronunciation and noted accent on last syllable: for you English-only speakers it is pronounced like "yay-sús." It is not considered sacrilegious to use our Lord's name as a given name, though some boys and more men tend to use their other given name, possibly because of the religious connotation or I can imagine little boys being kidded or bullied over their name.
Just today I conversed with Jesús twice. My taxi driver to the bus station was named Jesús Alpizar and his spirit and relation to me gave honor to his name which is what he is called by everyone as a young man in Atenas. Then in Alajuela today I went to my wonderful dermatologist named Jesús Roberto Gamboa Arend, who goes by Dr. Gamboa or Dr. Roberto Gamboa (choosing not to be called Jesús). But he too gives honor to his first name in his spirit and ways of relating to me. In addition to being my doctor, he is now my "Tico Travel Buddy" as he too enjoys traveling all over Costa Rica for both the sights and adventures, he with his family (2 children). He is the one who has removed all my skin cancers and is regularly monitoring the many growths I continue to get over my body due to my outdoor sunshine in the past.   🙂
A Break from Blogging
Yes, partly I just need a break from the blog sometimes. And after two trips rather close together, I was sort of tired which I seem to get more now that I'm nearly 80. But I have still been writing or really posting photos on my "static" pages of this website, just slowly. For a few days I added more trips to my Pre-Costa Rica TRAVEL Photo Gallery, particularly some of my many Zoo visits across the states. And thus more to my ZOOS I've Visited – Photo Links Index gallery page.
AND I also got motivated to start working some on my FAMILY pages, starting with one of the heaviest, fullest, and most emotional pages, titled Death of Juli 1997.   On the Menu under FAMILY – Family of Marriage – LOSSES.
I had already dealt with my dozens of scrapbooks from over the years in my bio books mostly, but I still have two full "scrapbooks" I called Juli Doggett Memorial Book 1 and Book 2. The soft pink covers are perfect for her but two more things I don't have room for and what would anybody do with them when I die? So I am scanning most of what is in the two binders for perpetuation on the web for at least now (not finished scanning).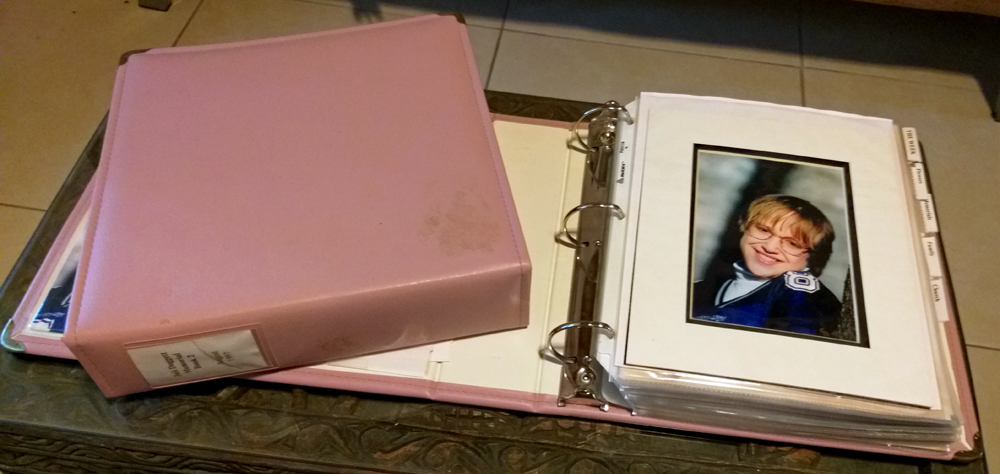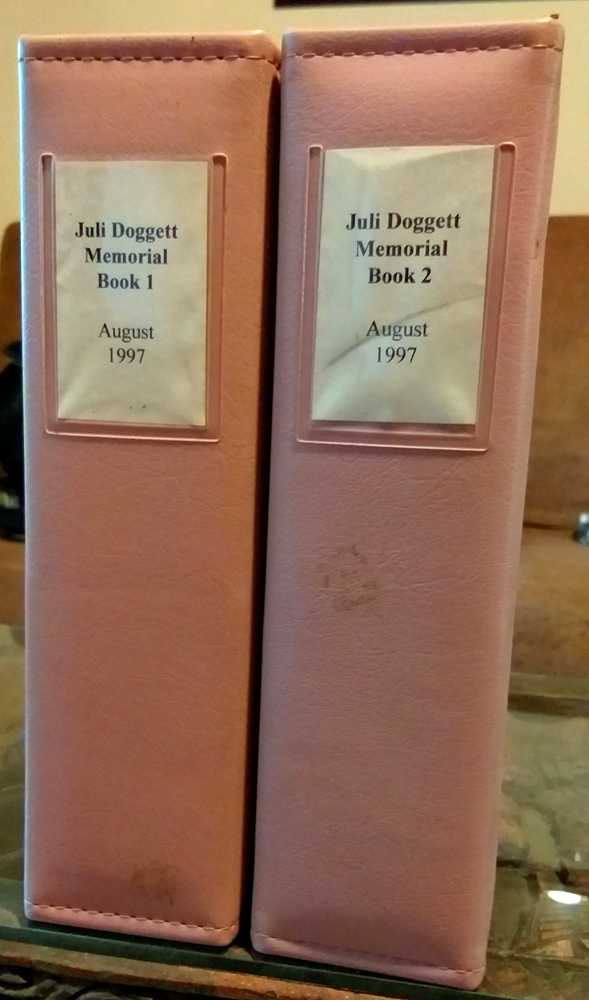 And one page from these books is the poem I wrote the day after her funeral. The photo of her was the last decent or useable photo I had made of her back in April '97 on one of our weekend trips from Columbia, this one at Falls Hollow on the Natchez Trace Parkway in front of a waterfall. (And I know! She needed a haircut! But we were busy!)     🙂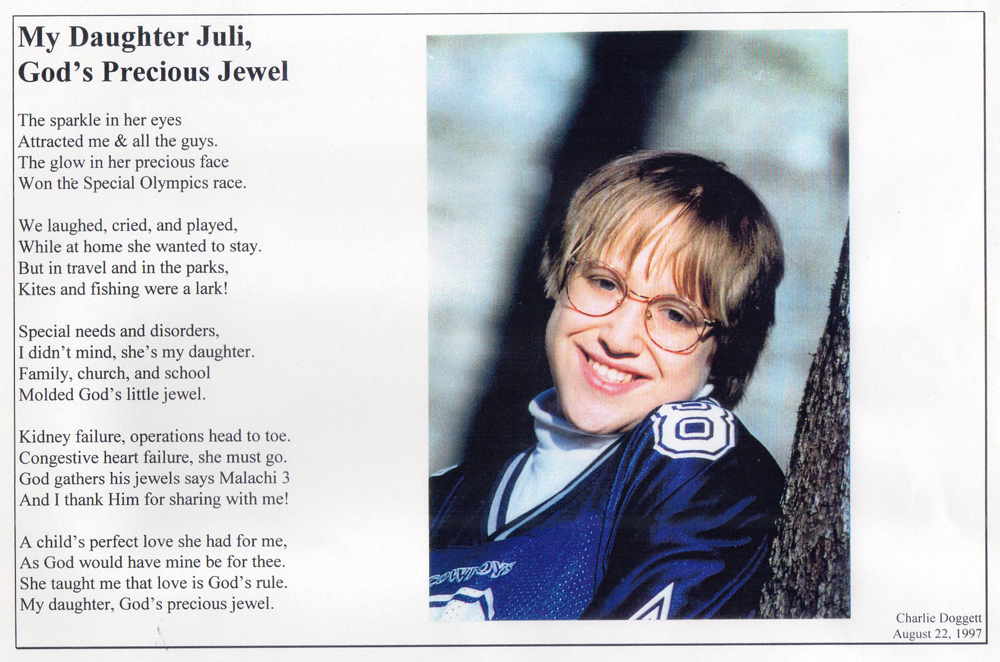 Thanks to those many friends who shared those dark days with me in August 1997! Your presence, help and comfort made all the difference!
¡Pura Vida!