There are so many more photos from my trip back to Banana Azul in the South Caribbean of Costa Rica that I intended to share on the blog, but other things are happening now, thus I refer you to the just-finished Trip Gallery for my 2022 Banana Azul Week, click that link or this image of the first page of the gallery for many more photos from nature . . .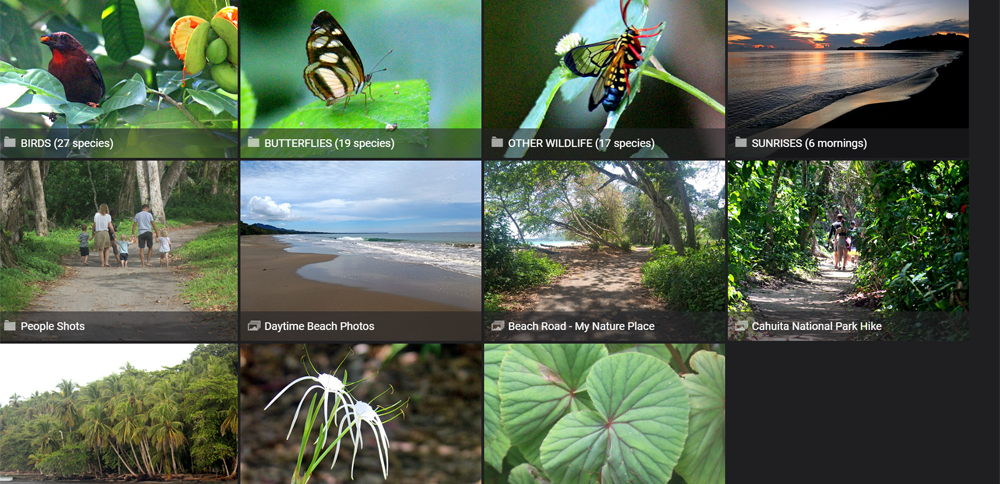 ¡Pura Vida!
And About Hurricane Julia . . .
Yesterday (Saturday) Tropical Storm Julia strengthened into a Category 2 Hurricane over the Caribbean Sea and headed toward Nicaragua where it is expected they will receive extensive damage through today (Sunday) from coast to coast as Julia goes across Nicaragua and El Salvador and parts of southern Honduras to finally dissipate in the Pacific Ocean tomorrow. Nicaragua is on the northern border of Costa Rica but we are not expected to receive much of the wind damage, just a lot of extra rain which could mean some flooding and here that also means mud slides and rock slides in the mountain areas. Otherwise we will not be affected drastically by Hurricane Julia. It was just a mild rain last night (Saturday) as I wrote this. But hurricanes have been known to change course.