A week ago I showed you how I looked like a cowboy bank robber in my bandanna which I've been wearing when out in the public for "necessities" like groceries, etc. Well, an enterprising local Tica seamstress, whom I've used for other purposes, is now making masks according to an online medically-approved pattern and a bunch of us in Roca Verde got some at only mil quinientos colones each or about $2.60 each in dollars. Washable and with a choice of several colors and fabric designs!   🙂   Those white medical masks are simply not available here.
Costa Ricans are a "can do" people and this local seamstress rose to the occasion! I hope it will help her little local business. And you may ask, "Why are you going to so much trouble when Costa Rica has only 500 cases of COVID19 and only 2 cases in Atenas?" Well, duh? It is because we as a country and a town are taking all the medically recommended precautions and have basically "shut down" everything that we are not ravaged by the pandemic like the U.S and we did it early. The government here is helping the businesses and tourism hurt by this and in another couple of months (hopefully) we just might be back to "normal" without thousands of people dead like in some other countries.
"An ounce of prevention is worth a pound of cure."

~Benjamin Franklin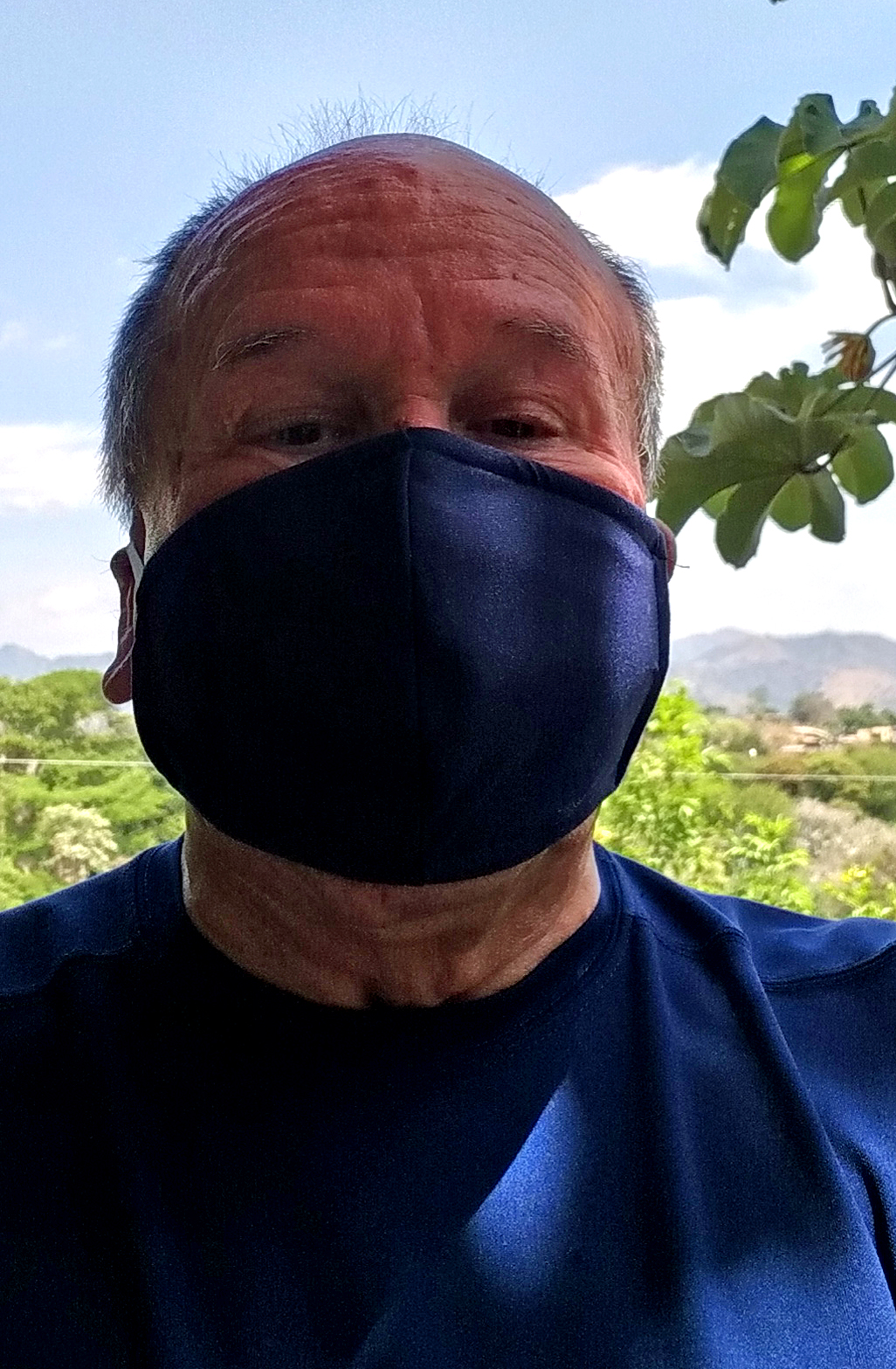 ¡Pura Vida!