Amazon Kindle had a special on the electronic Tarzan books, all 10 of the original stories by Edgar Rice Burroughs, for only 99¢ (1.08 with tax) and I grabbed them!  🙂  The early Tarzan movies had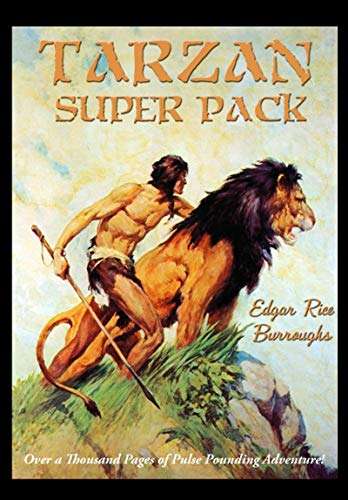 a big effect on me as a child, while most of the later ones I did not consider as good and since books are almost always better than their movie counterparts, I decided for the first time in my life to read the original stories by the author. Glad I did!
I have finished the first three books and boy is it true that, in this case, the books are so much better than the old or new movies. It is hard to believe how cheesy some of those old movies were that I remember liking so much as a child!  🙂  You can watch most of the old Tarzan movies free online now. And the newer movies made up their own stories, ignoring the books!
Then last week I read a climate change article in The Washington Post that really "clicked" with me and merged with my book readings caused me to decide there was a definite "Tarzan Effect" on me in my childhood of Saturday matinee Tarzan movies and that motivated me to start writing again. I now have a new set of web pages under ABOUT on my website simply titled The Tarzan Effect. They share some of the ways I think Tarzan affected me for the better and at one point I even link to stories and essays on how he affected several other people including Jane Goodall who is reported to have said "I fell passionately in love with Tarzan — this glorious creature living out in the jungle doing all the things I wanted to do, and what did he do? He married the wrong Jane."  
¡Pura Vida!