One of the things that drives perfectionist Americans crazy about Costa Rica is the multitude of one-lane bridges all over the country even in the cities! Look no further than right outside the main gate to Roca Verde Housing Development! Our entrance gate is on Avenida 8, better known by the little bario (neighborhood) there as Calle Boquerón. Just outside our gate going towards central Atenas you cross the little rainy season stream that goes by the cow pasture in front of my house. And of course on a one-lane bridge! Don't know why or who influenced it, but the city of Atenas is widening that little bridge.
The concrete tubing for water flow has already been extended and fill dirt and rocks added around it and as I photographed Monday they were pouring concrete for maybe a base to something or a wall? These two school kids out of school for Coronavirus will probably soon be joining the city construction team as they sit here and learn how easy it is to build a bridge over a concrete pipe.   🙂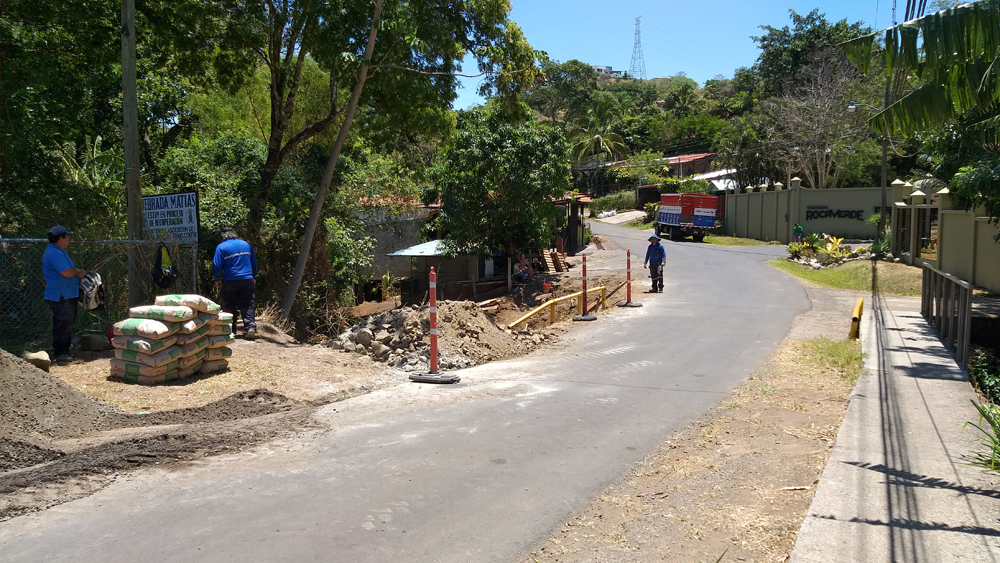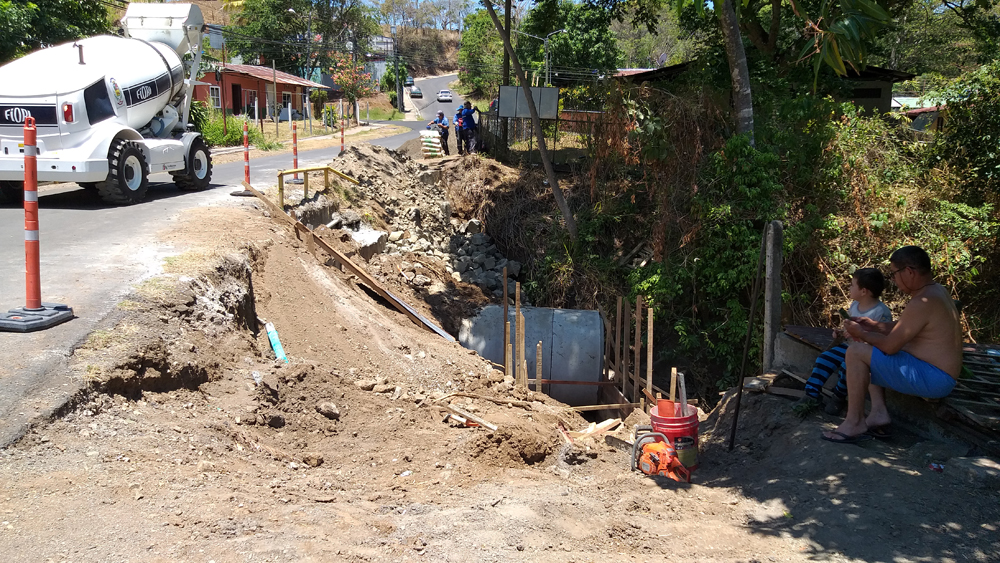 "If Rome had been built in a day we would have used the same contractor."
¡Pura Vida!